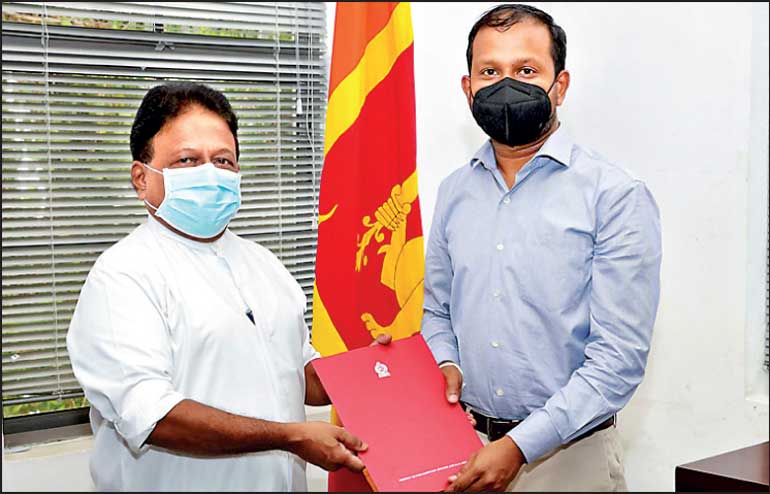 ---
Media personality Milinda Rajapaksa has been appointed as the Deputy Director General of the Information Department by Media Minister Dullas Alahapperuma.

Milinda was previously the Director of the National Development Media Centre.

From 2012 to 2015, Milinda served as the Working Director of the National Youth Services Council within the Ministry of Youth Affairs and Skills Development. He also led the global process towards the World Conference on Youth 2014 as the Co-Chair of the International Youth Task Force, along with the European Youth Forum.

He served as the Media Spokesperson for Gotabaya Rajapaksa, and one of the youngest members of the Colombo Municipal Council. He is also a visiting lecturer at the University of Kelaniya and was a consultant on Creative Strategy at Triad Ltd., where he bridges creative work with strategic communication solutions for clients.

He began his career in the field of sexual and reproductive health and worked with both local and international organisations like the United Nations Development Programme's Asia and Pacific Regional Centre, before being appointed a Regional Youth Coordinator for the International Planned Parenthood Federation (IPPF)'s South Asia Regional Office, overlooking 9 countries in the region.

He also founded Youth LEAD, the Asia Pacific Network of Young Key Affected Populations in Asia and the Pacific, based in Bangkok. He chaired Youth LEAD for two years and represented the movement in a number of high-level UN and inter-governmental meetings. He has engaged in a number of UN negotiations and political advocacy in New York as a civil society representative, and later as a government delegate. In 2010, he received the IPPF International Award for Contributions to Sexual and Reproductive Health and Rights.