Accuses Govt. of including false data and impractical programs in the budget
Says it has failed to provide any incentives to SMEs and exporters
Demands that increased tax imposed on exporters be reduced
Warns SJB will defeat proposed taxes in parliament if not amended to feature reduced rates
---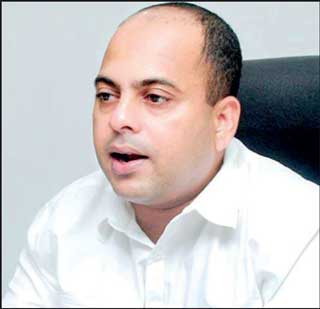 MP S.M. Marikkar
---
MP S.M. Marikkar says the budget for 2023 presented by President Ranil Wickremesinghe is entirely
hollow and consists of false data as well as impractical programs. Speaking during the budget debate held in parliament yesterday, the Samagi Jana Balawegaya MP said the Government has presented nothing new in its budget proposal.

Pointing to several budget proposals presented to support his argument, Marikkar noted the Government has allocated Rs. 200 million to establish a medical faculty at Uva Wellassa University. "In today's circumstances, not even a building for the medical faculty can be built. What about the necessary equipment and the laboratories? How can all of these be provided with a mere Rs. 200 million? This promise is a lie," he said.

Marikkar also noted that the Government has not presented a program for the 35 000 students who aren't able to enter universities each year. "Only Rs. 50 - 60 million have been allocated to IT. This isn't enough. India makes $ 130 billion from the IT industry every year. If we want to enter the market and earn revenue, then what is the method to absorb the students who are left with no university into the market economy?" he asked.

According to the MP, the budget has also failed to present any incentives for small and medium-scale enterprises as exporters.

"Taxes on exporters have been increased by 30 per cent. Businesses will hide their dollar income as a result of this. We are glad that those who opposed our policies once are now backing the same. However, they are backing something that is empty and hollow." he said.

Marikkar stressed that taxes on exporters must be reduced and amended in the budget if the Government hopes they bring in much-needed dollar revenue into the country. He said the SJB will ensure the newly proposed tax rates are defeated in parliament.

"People cannot pay taxes according to these rates at a time the cost of living has skyrocketed. Leasing and other loan interest rates have increased. So, the SJB will only agree to tax rates we believe the people are able to bear." he said.

"I wonder if the International Monetary Fund itself formulated the budget. But it must be noted that taxes alone cannot increase revenue. It is evident no deep thought has gone into formulating the budget," he added.