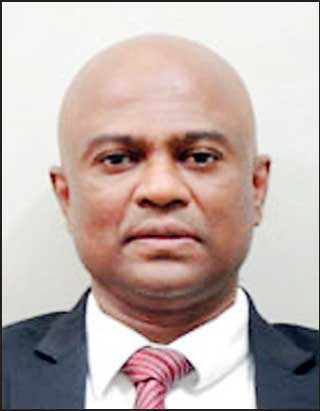 Madhura Withanage
---
Sri Lanka ruling party Parliamentarian Madhura Withanage said the world should be shown that Sri Lanka is a suitable country for investments.
MP Madhura Withanage made this observation recently at the very first Select Committee meeting of Parliament to study the practical problems and difficulties that have arisen in relation to enhancing the rank in the Ease of Doing Business Index in Sri Lanka and make its proposals and recommendations held.

The Chairman pointed out that in order to overcome the current economic crisis in this country, it is necessary to get foreign exchange and for that, investments and businesses in this country should be promoted.

Therefore, he pointed out that the world must see that the country is a suitable country for investments and necessary campaigns to promote the said should be encouraged. He further said that in the future, the media will inform the people about the necessary methods for presenting these proposals.

The need to establish one institution to obtain necessary approvals for investors coming to invest in this country was also discussed at the committee meeting held. The committee was also of the opinion that measures will be made to facilitate the said to be done in one place so that such approvals need to be obtained by going to several places can be minimised.

Furthermore, it was said that there was a discussion at the Presidential Secretariat regarding providing all necessary assistance to the investors. It was also said that discussions were held to create a place at the Presidential Secretariat. The members of the committee pointed out that several necessary projects should be identified according to a list of priorities and developed in these areas as soon as possible.

Accordingly, MP Withanage mentioned that after conducting necessary research and studying how foreign countries have been operating in this matter, the activities of the committee will be executed in the future.

Minister Naseer Ahmed, MPs Anura Priyadharshana Yapa, Mohomad Muzammil, Chaminda Wijesiri, Waruna Liyanage, Sanjeeva Edirimanna, Nalaka Bandara Kottegoda, Kokila Gunawardena and Lalith Varna Kumara were present at the Committee meeting held.