Insists on introducing necessary amendments to voting system before March 2023
Says number of Local Government members' should be reduced from 8,700 to at least5,100
---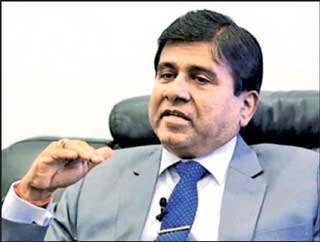 Justice Minister Dr. Wijeyadasa Rajapakshe
---
Justice Minister Dr. Wijeyadasa Rajapakshe yesterday affirmed that the Government has not decided to postpone the local government elections, insisting that certain necessary amendments are required to the voting system before the first quarter of 2023.
"At the moment, we have not made a decision or any request to postpone the local Government elections," he said, responding to a query posed by journalists at the post-Cabinet meeting media briefing yesterday.

Opposition and anti-government activists are pushing the government to hold both local Government and general elections in the first quarter of 2023. The Local Government election was particularly postponed by a year in February 2021, and it should be held by February 20, 2023.

"We are trying to make these necessary amendments before the due date and then go for the election," the Minister stressed.

He also said the adjustments are expected to be completed before February 2023 to hold the polls as scheduled.

"The number of local government members' has increased by over 100% to 8,700 at present. Earlier, we had around 4,000 members. With the proposed amendments, we suggest it be reduced to at least 5,100. Our goal is to reduce it before the next local government elections," he explained.

Minister Rajapakshe said that he has also submitted several proposals to the commission to resolve the issues.

"Since we do not have much time to look at demarcation votes, I have proposed that we could explore the option of voting basis," he added.

He also noted that the Prime Minister has appointed a delimitation commission.

"All of these issues can be addressed by the proposed select committee, which will be represented by all political parties in Parliament. I believe they must choose the best way possible," the Minister said.

As per the powers vested in him, President Ranil Wickremesinghe has the discretion to dissolve the Parliament anytime after February 2023.