---
The International Chamber of Commerce Sri Lanka (ICCSL) in a statement yesterday strongly condemned the violence and destruction of business property in the country during the last few days.

Following is the full statement: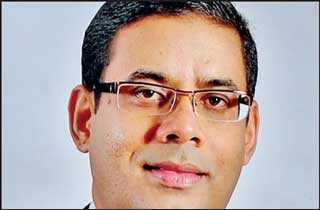 ICCSL Chairman

Dinesh Weerakkody


It is profoundly sad that the country continues to experience such acts of violence after nearly one month of the Easter Sunday terror attacks that claimed over 250 innocent lives. It is regrettable that after enjoying 10 years of peace in the country, there are divisive elements within our communities that instigate communal violence, thus leading to the destruction of business establishments and loss of lives. Whilst acknowledging and appreciating the invaluable services rendered by the Tri-forces and the Police, we urge the Government and the authorities concerned to take strict measures against these perpetrators and ensure the safety and security of all Sri Lankan business establishments.

If this situation continues to be ignored and allowed to continue unhindered, we will not only regress towards a failed state but also falter in attracting any foreign direct investment to this country. ICCSL through its network of Chambers globally stands ready to support the Government in its efforts to communicate to the international community that Sri Lanka is resilient and has overcome similar challenges in the past. Therefore, we urge the Government to protect the private sector business establishments that have been targeted. We must not let this hamper the development process and the progress of the private sector which is the engine of growth of the country.

ICCSL, as a member the world's largest Business Chamber, The International Chamber of Commerce, requests the business community to stand united and work together to achieve normalcy within Sri Lanka. We as a business chamber will assist our members in these trying times with any assistance that is required. We also urge the communities to be united and not be misled with malicious and false information. ICCSL strongly urges all political parties to work together in ensuring their supporters act responsibly and not delay the Tourism Sector Recovery that represents 6% of our economy.