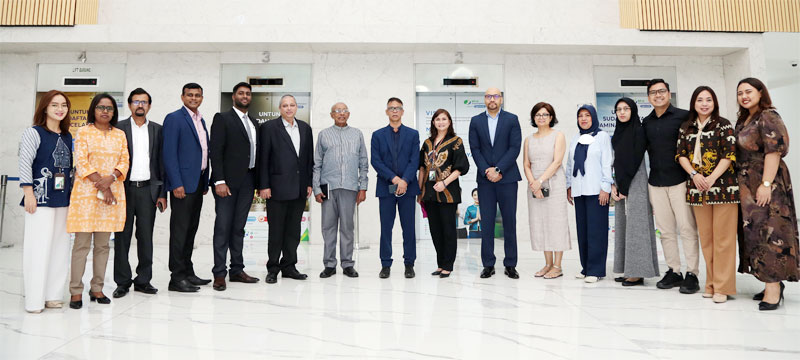 High-level tri-partite Sri Lankan delegation, led by Ministry of Labour and Foreign Employment Secretary R.P.A. Wimalaweera successfully completed 4-day visit to Indonesia to study the country's social security system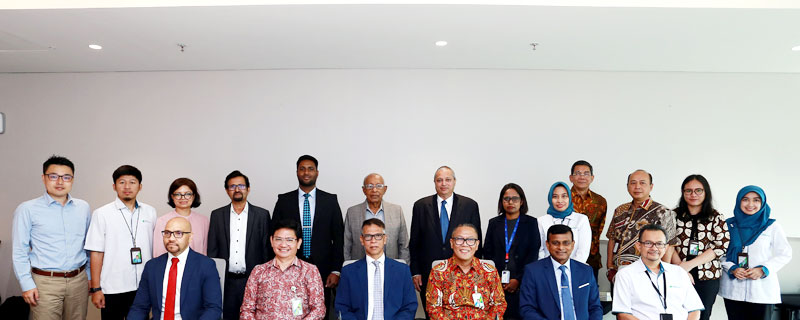 Facilitated by ILO Sri Lanka, with funding assistance from the Government of Japan, the study visit was hosted by Indonesia's BPJS Ketenagakerjaan
---
Initiative facilitated by International Labour Organisation Sri Lanka, with funding support from Government of Japan
---
A high-level Sri Lankan tripartite delegation, led by Ministry of Labour and Foreign Employment Secretary R.P.A. Wimalaweera embarked on a four-day intensive study visit to Indonesia from 4 to 7 September.

The visit provided exposure to best practices and lessons on building and operating a robust and inclusive social security system for Indonesians, with a strong emphasis on the country's unemployment insurance scheme.

Insights gained from this learning experience will prove invaluable as Sri Lanka begins its journey of establishing a national unemployment insurance scheme; an initiative that will play a pivotal role in shaping a more resilient and equitable labour market for the working people of Sri Lanka.

With many of today's challenges being universal, regional learning experiences allow for drawing from cross-border solutions, building and adapting them to fit national contexts. The study visit was hosted by Indonesia's BPJS Ketenagakerjaan, an agency that stands as a prime example of a comprehensive social security institution, offering a range of programs covering labour-related aspects, including unemployment benefits, employment injury compensation, and old-age pension benefits.

The tripartite delegation consisted of representatives from the Ministry of Labour, the Department of Labour, the Employers' Federation of Ceylon (EFC), the Sri Lanka Nidahas Sevaka Sangamaya (SLNSS) and the Ceylon Workers Congress (CWC). With only 18.6% of unemployed workers worldwide having effective coverage in case of unemployment, it remains the least developed branch of social protection (World Social Protection Report 2020 – 2022). Unemployment insurance schemes are a vital part of any comprehensive social protection system.

The study visit was made possible under the 'Development of unemployment insurance scheme in Sri Lanka' project implemented by ILO Sri Lanka, with funding assistance from the Government of Japan 'Building Social Safety Nets in Asia and the Pacific' (SSN Fund).

The ILO is the United Nations specialised agency for the world of work. It sets international labour standards, provides technical assistance, and engages in policy dialogue to address pressing issues related to employment, labour rights, and social protection. The ILO works closely with governments, employers' and workers' organisations, and other stakeholders to achieve its mission of advancing social justice and promoting decent work worldwide.