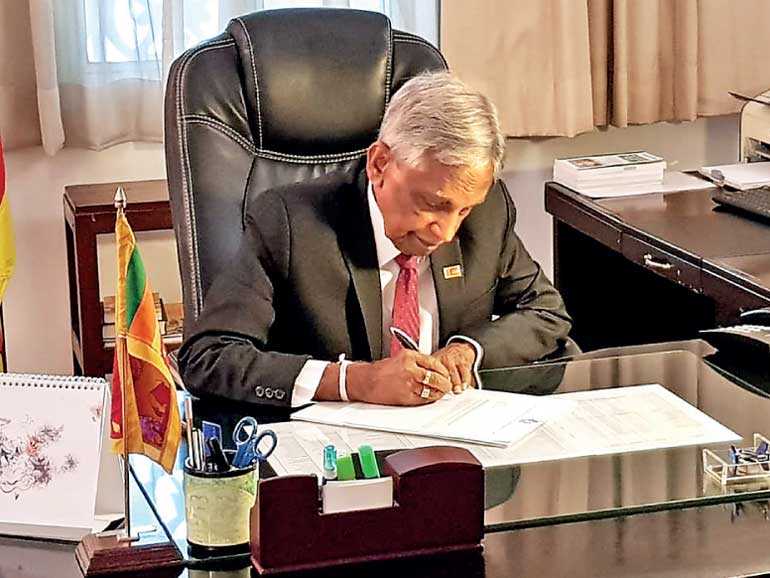 High Commissioner Austin Fernando assumed duties on 2 November as the High Commissioner of Sri Lanka in New Delhi.

Austin Fernando was educated at Richmond College, Galle. He completed a BA degree from the University of Ceylon, Peradeniya, and later earned an MBA degree from the University of Sri Jayewardenepura.

Austin Fernando joined Sri Lanka Administrative Service (SLAS) in 1963 and served in various capacities in the public sector. He has held positions as Government Agent for Polonnaruwa District and Nuwara Eliya District, Commissioner of Cooperative Development and Postmaster General, Secretary at Ministry of Rehabilitation and Ministry of Public Administration, Home Affairs and Provincial Councils and Indigenous Medicine and Defence. He was the Governor of the Eastern Province since 2015. He has also held consultative positions at the United Nations and similar institutions at various points of his illustrious career.

Prior to his assignment as the High Commissioner to India, he was the Secretary to the President of Sri Lanka since 2017.