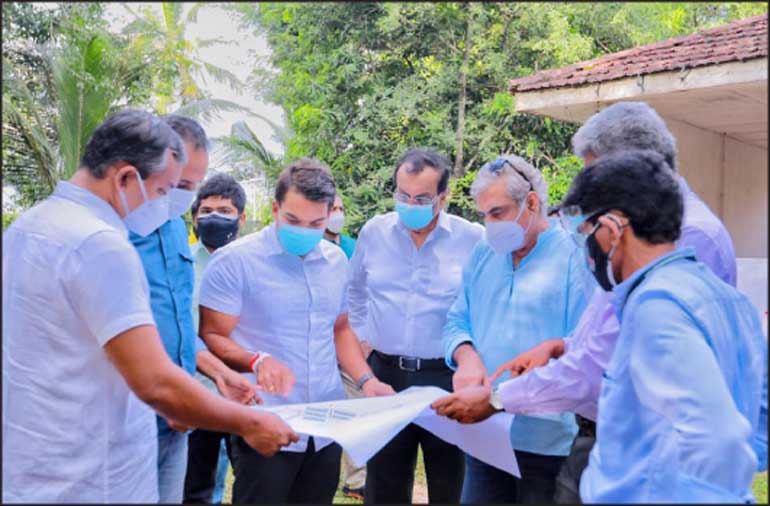 Galle to get first technology park, four others to be established in Kurunegala, Kandy, North and East
Expects to create 500 related jobs in IT sector in the short term, around 2,000 jobs in the medium term
Minister Namal says important to bring about development suitable for next generation, empower them to be part of nation building
---
Youth Affairs Minister and State Minister of Digital Infrastructure Namal Rajapaksa said the Government has formulated a plan to establish five technology parks aimed at creating new job opportunities for thousands of youth, as well as an additional way to attract foreign exchange from IT service exports.

Following an observation tour of the first technology park to be setup with the assistance of the Telecommunications Regulatory Commission (TRCSL) in Galle, he said that four other technology parks with state-of-the-art facilities will be established in Kurunegala, Kandy, North and East within this year, keeping in line with President Gotabaya Rajapaksa's National Policy Framework 'Vistas of Prosperity and Splendour'.

The preliminary work on the technology park is scheduled to begin in July, and after the completion of the first phase, it is planned to create 500 related jobs in the IT sector in the short term and around 2,000 jobs in the medium term. Several companies have already expressed interest in investing in this technology city park which will have all the expected common amenities, 5G technology and state-of-the-art infrastructure.

Rajapaksa believes a large number of youth in the Galle District who had completed their tertiary education in the IT field will benefit from the technology park.

"We constantly talk about being connected and having to deal with the rest of the world. It is important that we bring about development suitable for the next generation and empower them to be part of nation building. We hope that these facilities will help us attract foreign exchange through service exports," he added.

Priority will be given to local technology and innovation companies to invest in the parks.

Plantation Minister Dr. Ramesh Pathirana, State Minister Mohan P. de Silva and a number of Government officials participated in the observation tour.