By S.S. Selvanayagam

The Supreme Court yesterday (1) deferred for mention to 21 January the Fundamental Rights petitions filed by Gamini Sedara Senarath, the former President's Chief of Staff and two others, former Managing Director of the Sri Lanka Insurance Corporation Piyadasa Kudabalage and former Commissioner of Samurdhi Neil Bandara Hapuwinna. The Bench comprised Justices Eva Wanasundera, Nalin Perera and L.T.B. Dehideniya.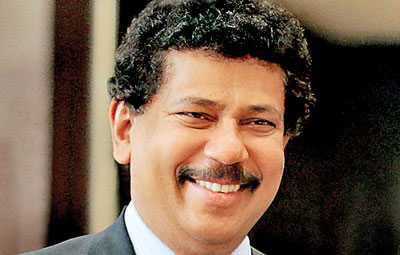 The Petitioners had sought an order from the Supreme Court to prevent the FCID from arresting them over a magisterial inquiry under the Public Property Act.

A case had been filed in the Colombo Fort Magistrate's Court against them for an alleged offence of having misused Rs. 4 billion in Government funds.

On an application by the Financial Crime Investigation Division (FCID), the Fort Magistrate had already issued an order preventing them from leaving the country.

Petitioners cited Inspector General of Police Pujitha Jayasundara, the FCID Director, the Attorney-General and several others as respondents.

The Petitioners lamented their imminent arrest by the FCID at this juncture was politically motivated and mala fide with the intentions of punishing them by depriving their personal liberty without any legally justifiable reason.

They claimed therefore it constituted an imminent infringement of the Fundamental Right to the freedom of movement and of choosing their residence in Sri Lanka and the right to equality and their entitlement to equal protection of the law guaranteed by the Constitution.

According to a B report (summary report – information) filed by the Police in the Colombo Fort Magistrate's Court, they have been accused of misusing Government funds by illegally investing Rs. 4 billion from Rs. 18.5 billion approved by the Cabinet in 2012. It is stated that although the said funds were allocated for the Kollupitiya Grand Hyatt Regency Hotel which was to be constructed by a company affiliated to Sri Lanka Insurance Corporation, it had been invested in the Hambantota Hyatt Regency Hotel project. Romesh de Silva PC with Sugath Caldera appeared for Gamini Senarath while Ali Sabry PC with Ruwantha Cooray appeared for the other two Petitioners. In the meantime, Gamini Senarath and the other two Petitioners had been released on bail by Colombo Fort Magistrate Lanka Jayaratne on 21 November.

They were each released on cash bail of Rs. 50,000 with two sureties of Rs. 1 million each. A travel ban was also imposed on Gamini Senarath and the second suspect Piyadasa Kudabalage.