Proposes that bars be kept open till 1 a.m., taverns till 10 p.m.
Says it will boost night time economy
---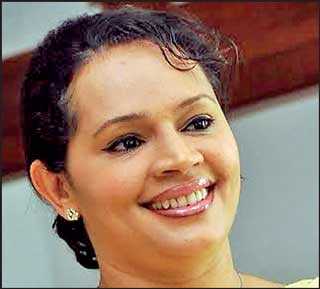 MP Diana Gamage
---
MP Diana Gamage yesterday proposed in Parliament that the opening hours of bars and liquor sale outlets should be
extended to boost the night-time economy.

Gamage said that at present, bars close at 11 p.m. and proposed that opening hours should be extended up to 1 a.m. all days of the week while liquor sale outsets which close at 9 p.m. be kept open till

10 p.m.

"A night-time economy is essential for a country such as Sri Lanka. Many developed nations have become what they are today by introducing a night economy. A night economy helps a nation to earn more foreign currency," she said.

Gamage also proposed the growing of cannabis as a medicinal plant. "It was the British Government which banned the growing of cannabis in the 19th century. It is high time to change these ancient laws," she said.