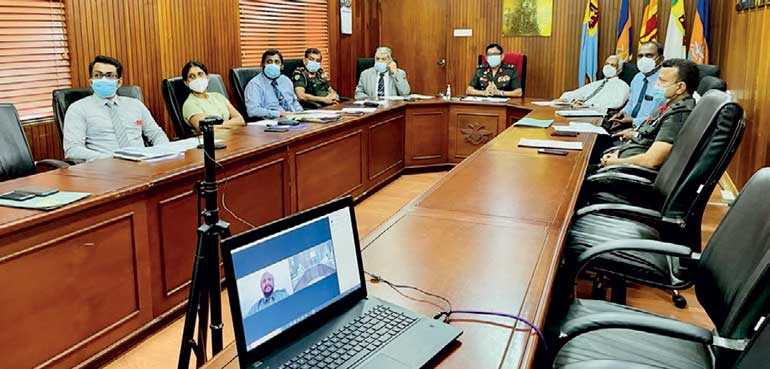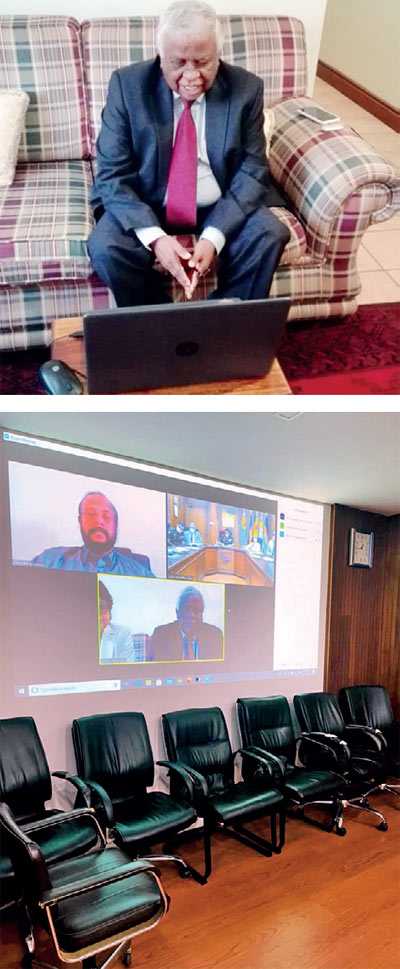 The High Commission of Sri Lanka in Pretoria coordinated a virtual meeting between KDU Vice Chancellor Maj. Gen. Milinda Peiris along with the staff of the KDU and WITS University South Africa Sri Lankan expatriate Prof. Chandima Gomes to discuss the way forward for KDU to become a postgraduate Hub and upgrading the world university ranking.
Delivering the opening remarks, High Commissioner S. Amarasekera stressed the importance of enhancing international relations for the higher education sector in Sri Lanka to attract the international students as a source of foreign currency inward to the country. He further highlighted the potentials that Sri Lanka has to emerge as a centre for education and knowledge hub, but not articulated yet in a systematic manner.

The High Commissioner also praised the readiness of the Prof. Chandima Gomes who joined voluntarily the High Commission to support in this worthy task and appreciated the keenness and enthusiasm shown by Maj. Gen. Milinda Peiris, and the staff for the proposal submitted by Prof. Gomes via the High Commission in this regard.

Expressing his views at the meeting, VC KDU informed that there have considerable number of foreign students already been enrolled to the KDU and the proposal will help the KDU to attract more foreign students and enhance bilateral relations with foreign universities too.

At the meeting, Prof. Chandima Gomes made an informative presentation on his proposal to the High Commission and KDU. All the parties were agreed to discuss the matter further and both VC KDU and Prof Gomes thanked the High Commission for the initiatives and facilitation of the meeting. Minister Counsellor to the High Commission Priyangani Hewarathna also attended the meeting.