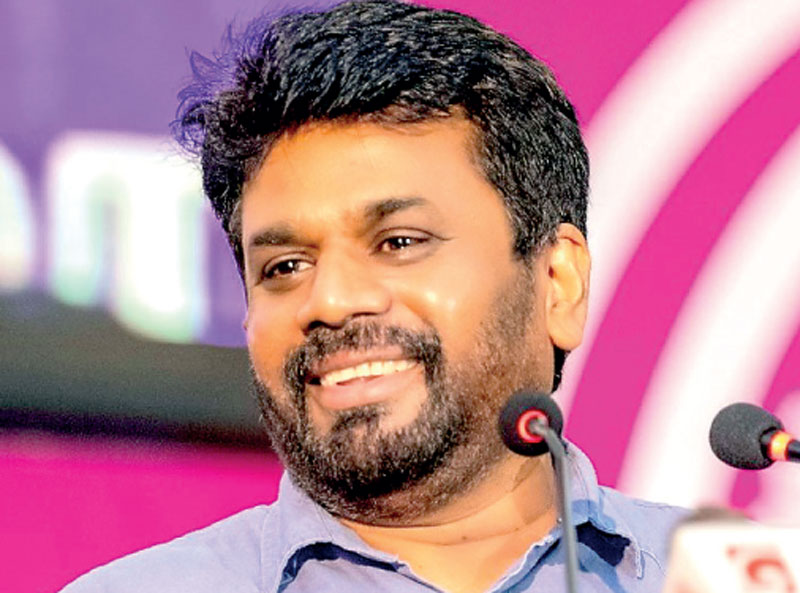 Anura Kumara Dissanayake
---
Accuses the Commission of neglecting its duties for the needs of another party
Asks President to assure Govt. will not act in violation of the EC's powers
Claims EC is awaiting a signal from Govt. to call for elections
Says the Commission has become politicised in recent times
---
National People's Power (NPP) party Leader Anura Kumara Dissanayake has accused the Election Commission of Sri Lanka and its Chairman Nimal Punchihewa of being behind a conspiracy to delay local Government polls.

Speaking in Parliament on Friday, Dissanayake said despite being empowered to call for elections, the Election Commission appears to be waiting for a signal from the Government.

"By 20 March new local Government institutions must be set up. In other words, by then elections must be held, councillors gazetted and the institutions set up. If this is to be, then the EC must call for elections in December or early January," he noted.

According to Dissanayake while the EC already has the necessary powers to commence the process, instead it has claimed it has sought the opinion of the Attorney General on several matters.

"But there is an election-related law that empowers the Election Commission; therefore, it has no need to seek the advice of the AG," the MP pointed out, adding that the commotion can even call for nominations the next day. "They can issue the Gazette calling for nominations," Dissanayake said.

Noting that the President often visits Parliament to comment on various matters, Dissanayake said he should assure Parliament that the Government will not make any decision that will violate the powers of the Election Commission. "Though the Commission is supposedly an independent institution it is clear they are now carrying out a quite devious conspiracy. They are neglecting their duty for the needs of some party. The Commission seems to be waiting for a sign from the Government. It is checking the Government's pulse," he said.

"We know where and which party office Punchihewa worked at previously, of the positions he held and which Government and persons he worked closely with. He is not an independent person. He has a history in politics," Dissanayake said, accusing the Chairman of being behind a conspiracy to delay polls.

"This is no independent commission. It has now become politicised," the MP alleged.