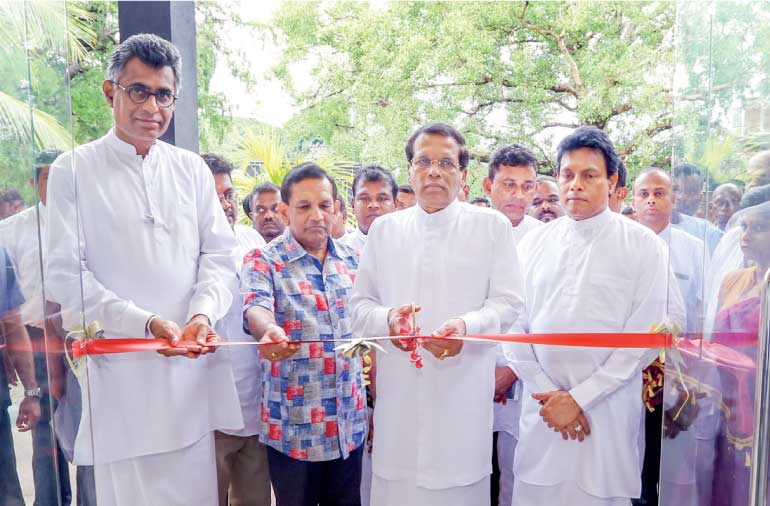 President Maithripala Sirisena said that discipline across all sectors was essential to take the country towards development.

"That discipline should start from politicians and extended to every sector," he added.

The President was addressing a batch of Samurdhi officers who were getting leadership training at the Infantry Training Center in Minneriya.

The President, who arrived in Polonnaruwa on 5 December to participate in several programs, made a sudden visit to the Infantry Training Center.

He was welcomed by the new Commander, Security Forces - East (SF-E) Major General Santhusitha Pananwala and the Commandant, ITC, Minneriya Brigadier Suraj Bansajaya.

President Sirisena said it was discipline which allowed the security forces to defeat the most brutal terrorist organisation in the world and brought freedom and peace to the country.

The President underscored the importance of being disciplined to choose the right path while living in a flawed society.

After addressing Samurdhi officers, the President held cordial discussions with them. He stated the responsibility of Samurdhi officers to recognise the pulse of the people and fulfill their requirements.

This leadership training program, themed 'Development of Leadership Skills and Positive Thinking through Theoretical and Practical Training', was held with the participation of 1,904 Samurdhi officers, of which 1,521 were new recruits. It was organised by the security forces.