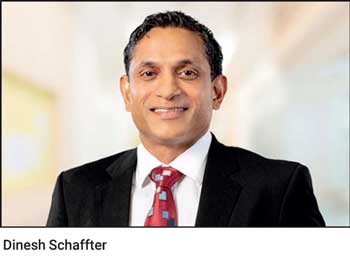 The Magisterial inquiry into the suspicious death of businessman Dinesh Schaffter was postponed to 22 March 2023 by Colombo Chief Magistrate yesterday.

The case was postponed for a further date due to the unavailability of the permanent Magistrate who inquired about the post-mortem inquiry yesterday.

Consequently Colombo Chief Magistrate Prasanna Alwis, before whomthe case was called yesterday, postponed the case for 22 March 22, 2023.

On the previous inquiry date Magistrate Rajindra Jayasooriya appointeda five-member expert committee of doctors in forensic Medicine fieldand in the medical field to probe and determine the cause or causesinto the death of entrepreneur Dinesh Schaffer's death on 15 December2022.

The panel comprises Prof. Asela Mendis, Prof. D.C.R.Perera, Prof.D.N.P. Fernando, Dr. SivaSubramaniam and Dr. Rohan Ruwanpura were toexamine and to decide the cause of Dinesh Schaffter's death and tosubmit a report to the court yesterday.Magistrate Rajindra Jayasooriya made this order since there werecontradictions in the post-mortem report submitted earlier to thecourt regarding to the death of Dinesh Schaffter.

Dinesh Schaffter was found unconscious and tied inside his vehicle atthe General Cemetery in Borelli on 15 December2022 evening and wasrushed to the ICU of the National Hospital in Colombo. He waspronounced dead while undergoing treatment.