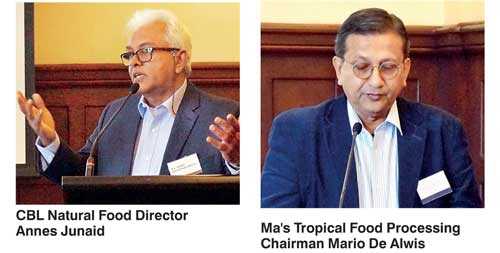 The Coconut Development Authority of Sri Lanka (CDA), in association with the Consulate General of Sri Lanka, organised a well-attended Business Breakfast Meeting on Tuesday, 11 September in Melbourne for Sri Lankan coconut products exporters who are attending the Fine Food Australia Exhibition 2018, currently being held in Melbourne, to promote Sri Lankan coconut products and to interact with potential business partners and buyers in Australia.

The event was hosted by CDA Chairman H.K. Udaya Rupasinghe and Consul General of Sri Lanka for Victoria, South Australia and Tasmania in Melbourne W.G.S. Prasanna.

Abdul Raheem, Consul (Commercial) of the Consulate General of Sri Lanka in Sydney, delivered the opening remarks highlighting the importance of enhancing bilateral trade and investment between Sri Lanka and Australia and the vital role the private sector and industry partners can play in achieving mutual benefits for both countries.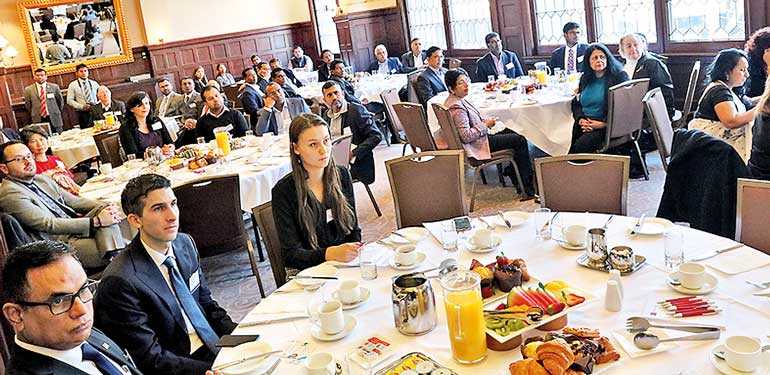 Delivering his welcome speech at the event W.G.S. Prasanna, Consul General, appreciated the initiative undertaken by the CDA to promote coconut based products in Australia. The Consul General recalled the salient aspects of the long standing and enduring partnership between Sri Lanka and Australia. He also highlighted the potential areas for business in coconut products and requested the industry partners to capitalise on this initiative so that they could establish mutually beneficial partnerships and initiatives.

CDA Director/Marketing Development and Research Sampath Samarawickrama presented to the gathering a general overview of the coconut industry of Sri Lanka, current developments, trends and potential areas for business promotion. Samarawickrama's detailed presentation also provided an opportunity for the gathering to learn about the vast range of coconut based products originating from Sri Lanka and its worldwide expansion over the years.

Samrawickrama together with M/s Mario de Alwis, Chairman/Ma's Tropical Food Processing Ltd., and Annes Junaid, Managing Director of CBL Natural Food Ltd., engaged with an enthusiastic audience during the questions and answers session.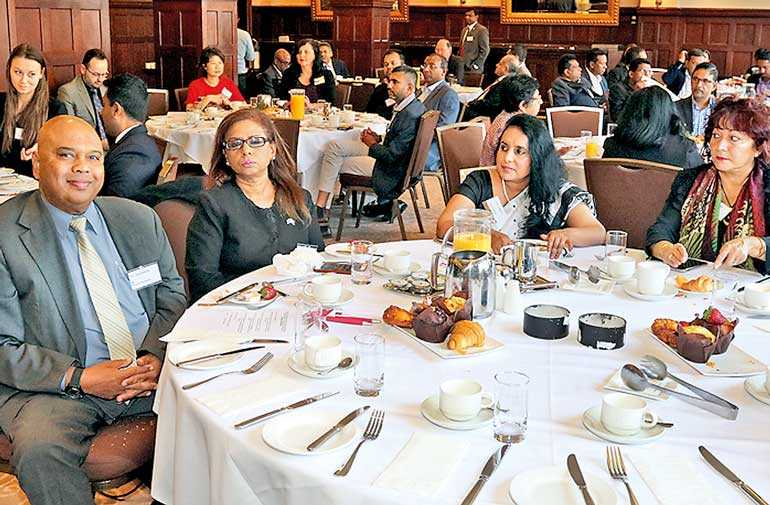 The event provided an opportunity for over 60 participants to interact and discuss trade, business and investment opportunities.

Jude Perera and Craig Ondarchie, Members of the State Parliament of Victoria, Councillor Beverly Pinder-Mortimer of Melbourne City Council, James Edwards, Regional Trade Specialist for India and South Asia of the Victorian State Government, and Niels Strazdins, Victoria State Manager of the Export Council of Australia, were also in attendance.