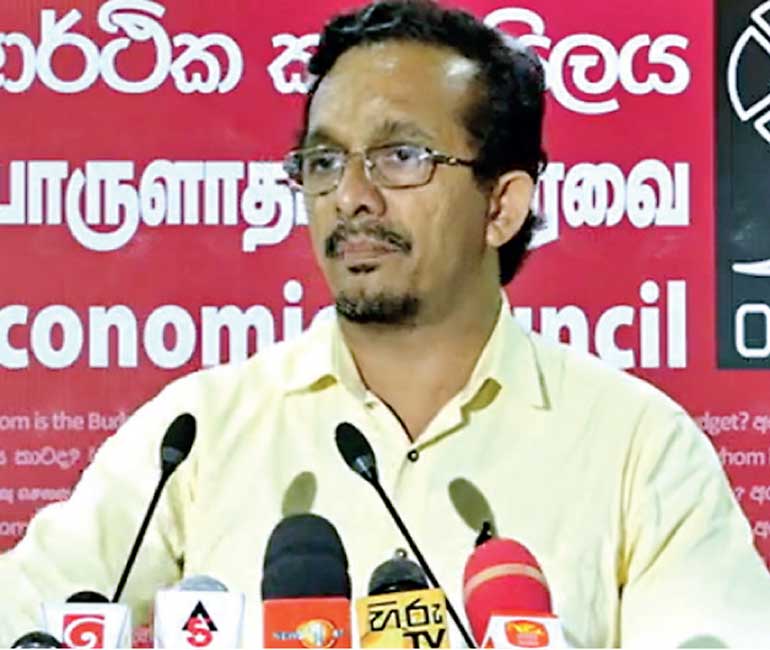 Sunil Handunnetti
---
Politician and National People Power (NPP) party's economic council member Sunil Handunnetti says Budget presented by President Ranil Wickremesinghe was a self-confession of his responsibility for country's current crisis
---
According to him, the people have been left with merely a tax burden following the recently presented Budget.

"It is a Budget that has not considered the true situation on the ground. This Budget, the 77th in Sri Lanka's history, was a confession of the curse that has continued for over seven decades. It is a political mockery of fate that Ranil Wickremesinghe, a key person responsible for the country's fall, had to in his Budget speech, acknowledge the country's current situation," he said.

Handunnetti made these comments addressing a seminar organised by the NPP on the 2023 budget held yesterday.

"In his speech, Ranil Wickremesinghe noted that Sri Lanka was the second foremost economy in Asia following the country's Independence, second only to Japan. He admitted that now the income per capita in Sri Lanka is $ 3,815 while in Japan it stands at $ 39,285. He even compared the foreign reserves of Vietnam and Sri Lanka," he pointed out.

He also noted that Wickremesinghe who started off his political career as the Minister of Youth Affairs and held many positions since is now in his Budget speech questioning where Sri Lanka went wrong. "He was Prime Minister six times and now the President after being appointed by MPs," he said, adding that the President is posing the question of where Sri Lanka went wrong from the country's people.

"A majority in Parliament including Wickremesinghe has been maintained by Government funds over the years. While asking people where we went wrong, he now says the correct decisions must be made instead of popular decisions. Wasn't this the Ranil who promised bracelets to youth and tricked people into claiming Sri Lanka was to get Volkswagen factory?" he asked.

"They created an economy dependant on debt and spoke of it with a sense of pride. Ranil's confession is useless at this juncture as the people have already decided to defeat him and his policies," he added.