Says relevant ministry has only returned with recommendations on proposal to increase youth representation in local Government and ignored those referring to Parliament and Provincial Councils
Accuses Govt. of presenting one of his proposals having combined with that of another MP's while ignoring the other two
Asks Govt. to stop childish behaviour and to work sincerely
---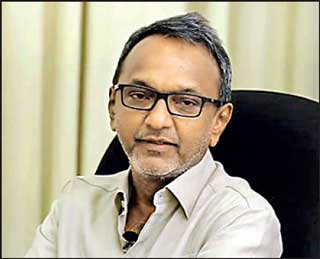 MP Imthiaz Bakeer Markar
---
Samagi Jana Balawegaya (SJB) MP Imthiaz Bakeer Markar has called on both the Government and the Opposition to take up for debate all three proposals presented by him on increasing youth representation in key decision-making bodies in Sri Lanka including the Parliament, Provincial Councils and other local Government bodies.
"You now have these three proposals before you. I ask the Government and Opposition to take an interest in them and take it up," he said. "Don't drop these proposals. Allow youth fair representation in decision making bodies," he requested.

Speaking in Parliament yesterday, the MP said out of the three proposals, only the proposal on increasing youth representation in local Government institutions has been returned with the relevant Ministry recommendations.

He noted that recommendations on the increase of youth representation in Parliament and Provincial Councils have not been provided while the time to provide such recommendations has now lapsed. "Is this an effort to deny the space for youth or is the Government avoiding it?" he asked.

"While all three proposals are before the Parliament, the Government has taken steps to put forward a proposal to increase youth representation in local Government institutions alone through a member of Parliament and combined it together with one of my proposals to present them in Parliament.

"This is childish and Montessori-like behaviour. You are still engaging in traditional political games. I called on the Government to stop its trickery and work honestly and sincerely," the MP said.

He said while the politicians have a short time to live, the youth have more time on earth. "Therefore, they must be given fair representation in institutions making decisions on their future," he said.

"The combining of two proposals is a fallacy while ignoring those on increasing representation in Parliament and Provincial Councils. The time has come for even political parties to give youth the opportunity to rise along the ranks.

"Youth don't look at politics and society in a traditional sense. They look at these from a different angle and come up with unique proposals," the MP said, adding that the public trust lost in the country's political system can be regained by giving youth the opportunity to take part in the decision-making process.