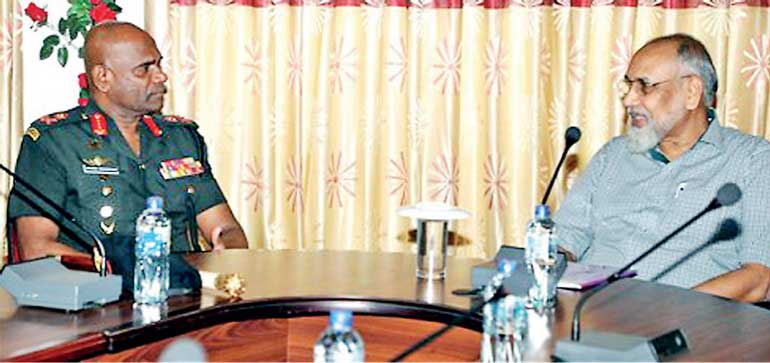 Sri Lanka Army has offered its assistance to the Northern Province to resolve vital issues pertaining to the development in the region and the livelihood of the community.

Extending civil military cooperation, a meeting between Northern Province Chief Minister C.V. Wigneswaran and the Commander of the Sri Lanka Army, Lieutenant General Mahesh Senanayake took place at the Chief Minister's Office in Nallur, Jaffna on Thursday (29).

During the meeting, the Army Commander pointed out to the Chief Minister that Army is capable of providing leadership for school cadetting programs if the provincial department of education seeks such assistance.

The Army chief also offered his assistance to resolve issues pertaining to fishing community in a more practical and friendly manner if such issues are referred to the required military formations.

The Commander also citing examples highlighted that the Army's potential is available all the time for the civil military cooperation.

Possibilities for release of more and more lands of civilians would also explode in due course to be in line with the Central Government's policy, the Commander told the Chief Minister during the cordial meeting.