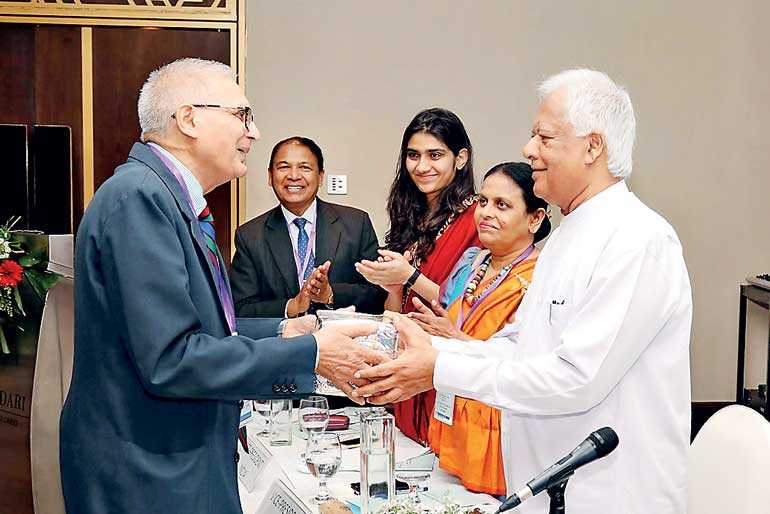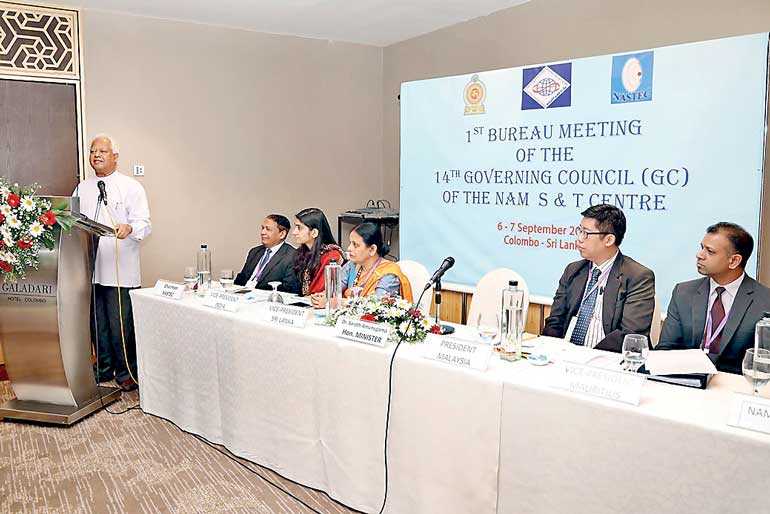 Addressing the inauguration of the first bureau meeting of the 14th Governing Council of the Centre for Science and Technology of the Non-Aligned and Other Developing Countries in Colombo on 6 September, Science, Technology, Research, Skills Development, Vocational Training and Kandyan Heritage Minister Dr. Sarath Amunugama said that the world today was very different from when the Non-Aligned Summit was held in Colombo in 1976.

He said we now lived in a multi-polar world, as distinct from the bipolar world of that era, when the Non-Aligned Movement had a distinct role to play. He pointed out that some non-aligned countries, like India, and other developing countries of that era, like China, had forged ahead technologically, and therefore their present requirements in regard to science and technology were different from those of many other non-aligned and developing countries.

Citing his own Ministry's prioritisation as an example, the Minister said that his Ministry had identified four areas for immediate attention. The first, he said, was the possible use of modern technologies like drone technology and satellite technology for land and crop mapping, to enable scientific forecasts to be made about harvests etc., enabling timely action to be taken in different situations.

The second, he said, was the evaluation of the current land use for agriculture in the dry zone and the wet zone, and examining whether a departure from the existing pattern, by the dry zone concentrating in a more technologically advanced and therefore more productive cultivation of paddy, while the wet zone with its present marginal productivity in paddy cultivation switching over to some other productive avenues, like export agriculture, would be more advantageous to the country.

The third area of inquiry is the possible use of desalination as a solution to the problem of sea water intrusion into coastal area cropland. The last item of inquiry, he said, was the feasibility and possible advantage of regional or provincial power grids for distribution of electricity, instead of the present single national grid.

The Minister speculated that other non-aligned and developing countries at a similar stage of development may have similar practical problems, needing the application modern scientific knowledge and technology while bigger countries like India would have issues at a different level.

In conclusion the Minister invited the foreign delegates to have a look at the ongoing Port City development that he characterised as one of the most significant ongoing projects in present day Asia.