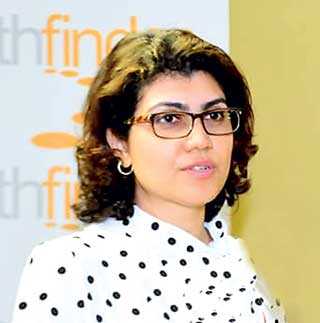 Ameera Arooz
---
The Board of Directors of the Pathfinder Foundation has appointed Ameera Arooz as Executive Director of the Foundation. She succeeds Executive Director Luxman Siriwardena, who retired after serving the Foundation for 17 years.
Arooz served the Foundation since 2008, first as its Program Manager for 11 years and later as Director Programs. In her new capacity, she will be responsible for the work related to the Pathfinder Foundation and coordinate work of the Centre for Indo-Lanka Initiatives (CILI), China-Sri Lanka Cooperation Studies Centre (CSLCSC), Hafez Centre (HC) and the Centre for Law of the Sea (CLS).
The newly appointed Executive Director, who has an MSc. in Economics and Development Policy from the University of Surrey, Guildford will oversee, coordinate and manage events with think tanks and academic institutions in countries such as China, Bangladesh, India, Iran, Israel, Nepal, Japan, South Korea, Norway, Singapore, the Russian Federation and the USA.