Public Security Secy. Jagath Alwis resigns post-statement to CID on 9 May incidents
The Attorney General has advised Inspector General of Police (IGP) C.D. Wickremeratne to immediately issue transfer orders for Western Province Senior DIG Deshabandu Tennakoon.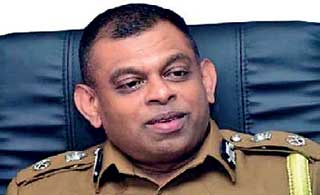 Western Province Senior

DIG Deshabandu Tennakoon
The directives were issued in relation to investigations being conducted over the unrest and violence reported on 9 May.
DIG of the Criminal Investigations Department (CID) W. Thilakaratne has also been transferred.

Separately, the Public Security Ministry Secretary Major General (Retd.) Jagath Alwis tendered his resignation, following a near four-hour statement given to the Criminal Investigations Department (CID) over the unrest that broke out in Sri Lanka on 9 May.

It also marks the first resignation of an official following the incident.

The BAR Association of Sri Lanka (BASL) had also inquired into a letter that had been sent to the Chief Justice and the Attorney General by Jagath Alwis, in an alleged attempt to interfere with the functions of the judiciary in respect of pending cases relating to protests.

The Attorney General last week instructed the IGP and the CID to record statements and arrest 22 individuals, including Senior DIG Tennakoon in connection with 9 May incidents and to gather sufficient information to evaluate if there is sufficient evidence of their involvement.