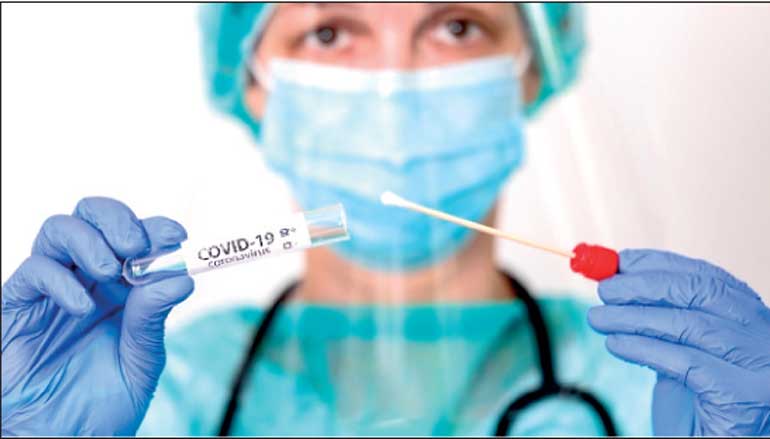 ---
Total case count rises to 607,104
1,581 delayed cases added to total after verification
New Year cluster expands to 501,819
14,705 persons under medical or home-based care
By Shailendree Wickrama Adittiya

Daily COVID-19 detections rose to 942 yesterday, bringing the country's total COVID-19 case count to 607,104.

In addition to the patients detected yesterday, 1,581 COVID-19 cases reported between 1 January and 20 January were added to the total yesterday after verification.

According to the Department of Government Information, 939 persons from the New Year cluster and three overseas arrivals tested positive for COVID-19 yesterday.

The previous day, 922 persons from the New Year cluster and five Sri Lankan overseas returnees tested positive for the virus. The Health Promotion Bureau states that 8,980 PCR tests and 7,581 rapid antigen tests were conducted on Wednesday.

In total, 501,819 persons from the New Year cluster, 82,785 persons from the Peliyagoda cluster, 9,098 persons from the Prisons cluster and 3,059 persons from the Divulapitiya cluster have tested positive for COVID-19.

The country's COVID-19 detections include 123,180 persons from Colombo, 104,450 persons from Gampaha, 54,850 persons from Kalutara, 39,918 persons from Galle, and 29,142 persons from Kurunegala.

During the third wave of the pandemic, 90,883 patients from Colombo, 85,916 patients from Gampaha, and 47,792 patients from Kalutara were detected.

At present, 14,705 persons are under medical or home-based care and 2,066 persons suspected of having COVID-19 are under observation.

The country's COVID-19 recoveries rose to 577,030 with 249 persons leaving care yesterday.