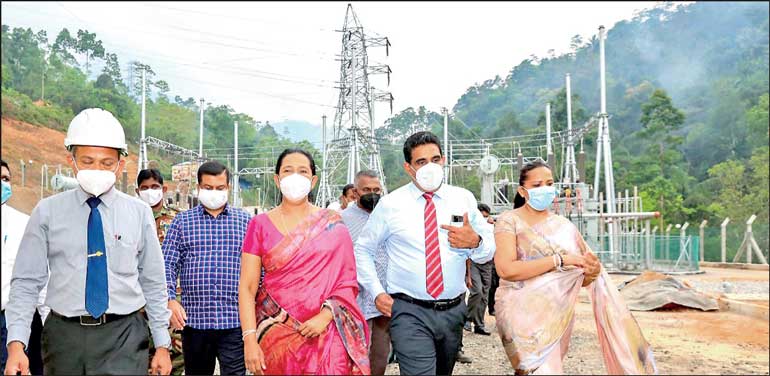 ---
35 megawatts (MW) from the Broadland power plant will be integrated into the national grid by early next month, according to Minister Pavithra Wanniarachchi.

"As the Minister of Power and Energy, I am fortunate to be able to re-integrate a power plant into the national grid that was started during my tenure as the Minister of Power and Energy. It has the potential to be used as a solution, so we hope to add the expected 35 MW of capacity from the Broadland Hydro Power Plant to the national grid as soon as possible," said Minister Wanniarachchi.

Minister Wanniarachchi expressed these views while participating in a special inspection tour held at the Broadland Power Plant premises this week.

The Broadland Power Plant, the last hydropower plant of the Laxapana Complex located at Kitulgala, Polpitiya on the Kelani River, commenced operations in 2013 and has been successfully completed. The estimated cost of the project is $ 82 million. Construction is being carried out by China National Electric Company of China, which specialises in consulting and supervising local engineers.

The plant has a capacity of 35 MW and can generate 126-gigawatt hours (126 million units) of power annually. The power generated will be connected to the Polpitiya-Maliboda transmission line, which is about 200 meters away, via a 132-kilowatt dual powerline from the site near the power plant to the national grid.

MP Radhika Wickramasinghe, Sabaragamuwa Provincial Council Chairman Kanchana Jayaratne, politicians of the area, officials of the Ceylon Electricity Board, and Broadland Hydro Power Plant also participated in the visit.