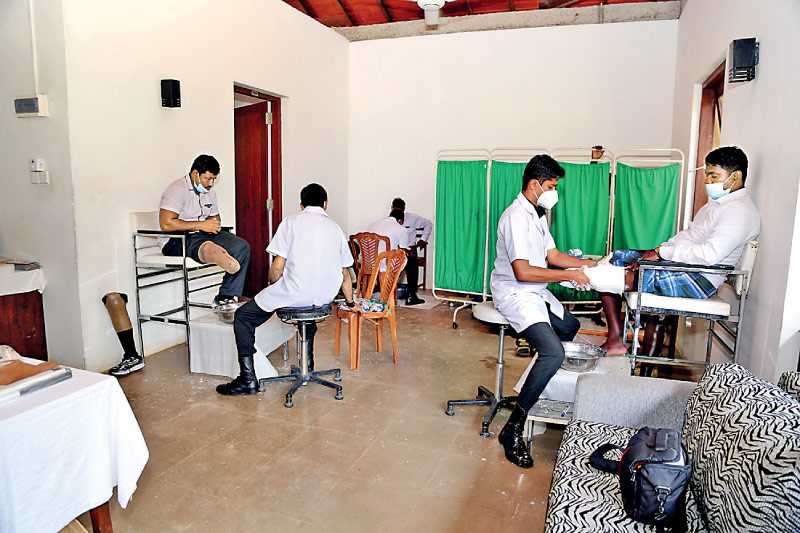 ---
93,993 COVID-19 patients detected in island, triple cluster expands to 89,032 patients
2,485 persons under medical care, recoveries rise to 90,917
There is a risk of COVID-19 clusters emerging: Chief Epidemiologist
Says Sinopharm approval expected after data is analysed by expert committee
---
By Shailendree Wickrama Adittiya
---
The country's total COVID-19 patient count yesterday rose to 93,993 with the detection of 221 patients.

The patients detected yesterday include 178 associates of the Peliyagoda COVID-19 cluster and 12 persons linked to the Prisons cluster. The Divulapitiya, Peliyagoda, and Prisons COVID-19 clusters have expanded to 89,032 patients.

In addition to the triple cluster, the country's total patient count also includes 2,798 Sri Lankan returnees from abroad, 950 Navy personnel and their contacts, 651 persons linked to the Kandakadu cluster, and 218 foreigners.

The district distribution of COVID-19 patients shows 30,057 patients from Colombo, 18,512 patients from Gampaha, 6,734 patients from Kalutara, 4,215 patients from Kandy, and 2,931 patients from Ratnapura.

At present, 2,485 persons are under medical care. The active cases include 117 persons at the Krishnapuram Treatment Centre, 103 persons at the Kopai Treatment Centre, and 84 persons at the Giriulla Treatment Centre.

A total of 346 persons suspected of having COVID-19 are under observation.

Hospitals yesterday discharged 209 persons who recovered from the virus, including 22 persons from the Kopai Treatment Centre, 14 persons from the Kahagolla Treatment Centre, and 14 persons from the Laggala Pallegama District Hospital.

The country's COVID-19 recoveries currently stand at 90,917.

According to the Epidemiology Unit, 177 persons tested positive for COVID-19 on Tuesday. The patients include 156 persons from sub-clusters related to the Peliyagoda COVID-19 cluster, 18 Sri Lankan returnees from abroad, two from the Prisons cluster, and one foreign arrival.

Of the patients detected on Tuesday, 31 were from Gampaha District, 29 were from Colombo District, and 28 were from Ratnapura District. Health authorities yesterday warned of clusters emerging in the country, especially as a result of persons failing to adhere to safety guidelines.

"COVID-19 patients are continuously reported from the country, with hundred-odd patients a day. In this backdrop, there is a risk of patient clusters emerging at any point and there is a risk of the disease spreading in places where large crowds gather and places where physical distance of one metre cannot be maintained," Chief Epidemiologist Dr. Sudath Samaraweera said.

He went on to say that the National Medicines Regulatory Authority (NMRA) has received most of the data on the Sinopharm vaccine. However, the expert committee that decides on approving the vaccine for emergency use in Sri Lanka requires more data and will make a decision after analysing this data.

"The World Health Organization also evaluated these vaccines and we expect approval will be given for the Sinopharm vaccine," Dr.Samaraweera said.

According to the Epidemiology Unit, 924,687 persons have been vaccinated in the island to date.