Reiterates need for two-thirds majority to repeal 19th Amendment
---
By Nuwan Senarathna
---
The Sri Lanka Podujana Peramuna (SLPP) yesterday charged the 19th Amendment was passed into law by the former Government with the aim of penalising the Rajapaksa family, as well as their loyalists, to keep them out of politics, and emphasised that a two-thirds majority was needed to scrap it.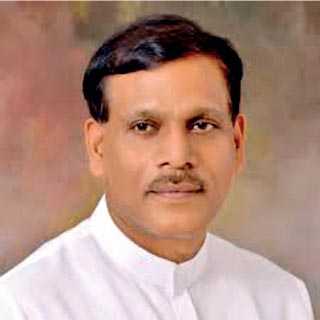 Sisira Jayakody
---
Speaking to reporters at the SLPP Head Office, former Parliamentarian Sisira Jayakody said the main purpose of bringing the 19th Amendment was to take revenge on the Rajapaksa family and keep them away from politics. He noted a two-thirds majority is required to repeal the controversial Constitutional amendment, adding that many of the issues faced by the country and the main reason for the failure of the previous administration was the 19th Amendment.

"It is obvious the 19th Amendment was brought into take personal revenge from the Rajapaksa family. However, the very same Constitutional Amendment created a lot of issues. Those who brought the 19th Amendment in the previous Government have already acknowledged that it needs to be repealed, which proves the Amendment was not brought in good faith," he argued.

Jayakody pointed out that some of the appointments made by the Constitutional Council (CC) established under the 19th Amendment raised concerns about its function. According to the former MP, the CC did not properly represent the Parliament, which led to the making of controversial appointments. "We constantly called for the Joint Opposition to be recognised as the main Opposition in Parliament, but that position was held by the Tamil National Alliance (TNA) for a long time. Even the Opposition organiser position was not given to us. Considering this, how can we say the CC members represented the entire Parliament? This led to many controversial appointments and lack of efficiency in many key Government institutions,"

he charged.

According to Jayakody, the biggest issue was the appointment of the Inspector-General of Police who could not be removed by the President even after the Easter Sunday attacks. He argued Parliament approval being needed to remove the IGP was a shortcoming in the political system.

"We were unable to remove the IGP due to shortcomings of the 19th Amendment, this is just one shortcoming of that Constitutional Amendment. I am confident that we will be able to get the expected majority at the forthcoming General Election and repeal it," he said.