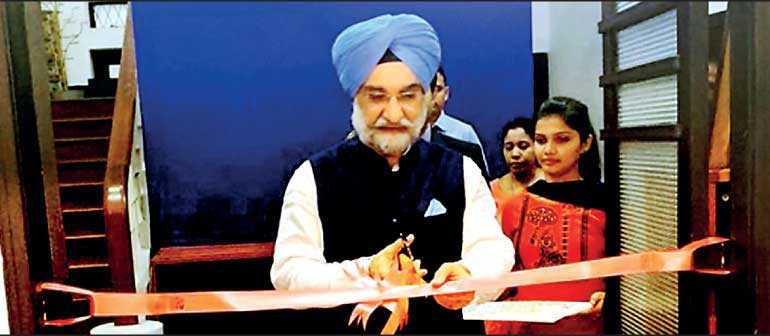 A photography exhibition on 'Making of Indian Constitution' was inaugurated by the High Commissioner of India Taranjit Singh Sandhu on 26 November.

Speaking on the occasion, which marked the start of yearlong celebrations associated with the 70th anniversary of the Indian Constitution, the Deputy High Commissioner Vinod K. Jacob highlighted the importance of the Constitution Day (26 November) and elaborated upon the constitution-making process in India leading to the adoption the Constitution, which forms the bedrock of Indian democracy today.

The Deputy High Commissioner also emphasised the democratic traditions of India and the significance of the constitution in laying the foundation for a strong, democratic and secular India. The Exhibition showcases rare photographs of the process, meeting of the first Constituent Assembly, and its members, including Dr. B.R. Ambedkar, independent India's first Law Minister and popularly known as Chief Architect of the Indian Constitution.

The inauguration ceremony of the exhibition was attended by teachers and students of Bandaranaike Centre for International Studies (BCIS).

The Exhibition would be open to the public from 26 November to 28 November at Swami Vivekanada Cultural Centre, 16/2 RG Senanayake Mawatha, Colombo 7.