Samson Rubber Industries Ltd. prefaced their upcoming domination in the world of vehicle batteries in the Sri Lankan market with the heavy-duty Maxx Power battery recently. The launching ceremony saw its memorable and distinguished staging at Hilton Residencies, Colombo in a sizable company of the gathered, honour-groomed guests. Maxx Power is a horse for all the vehicles counting vans, buses, cars, lorries, and three wheelers among them. This battery, infused with German technology reaches the country's soil as a product of Rahimafrooz Globbat, Bangladesh.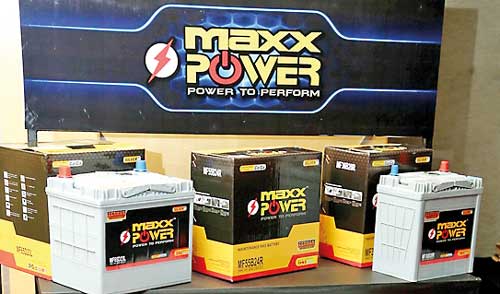 The certification of its longevity under the testing process ensures the health of your vehicle too. Samson's Rubber Industries is no novice in the vehicle batteries market. Their batteries which come under Amco and Beyond are impressively sold. Incorporating the established island wide network, the Samson Rubber Industries Ltd. has planned to trade Maxx Power more successfully across the country.

Samson Rubber Industries Ltd. manufactures tyres of three wheelers, motorcycles, bicycles and tubes under the brand name DSItyres for the local and international market. DSI tyres have been the first choice of the customers stationing it as the revolutionary match in the world of tyres.