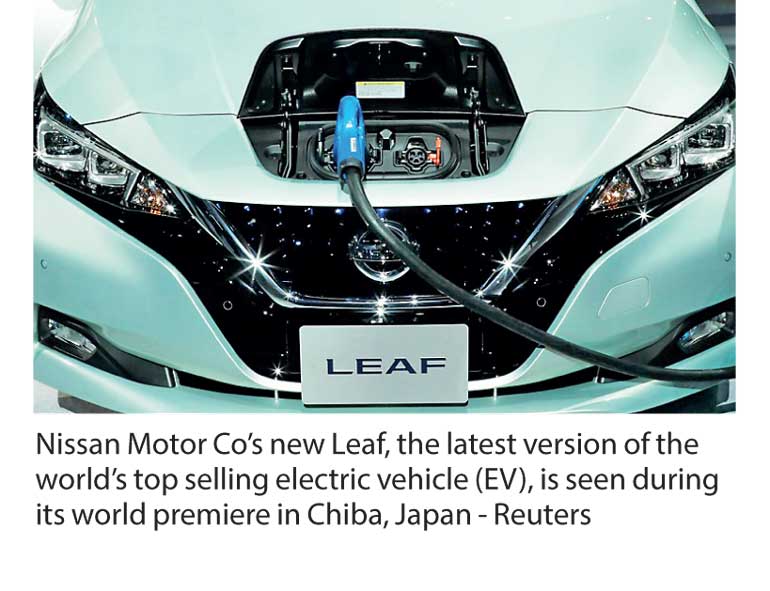 Yokohama, Japan (Reuters): Nissan Motor Co (7201.T) said on Thursday it was considering producing an electric SUV in the near future as it expects demand for electric vehicles (EVs) to increase in coming years.

"We might have a crossover EV shortly in the future," Daniele Schillaci, head global sales and marketing who also oversees Nissan's EV business, told reporters.

"It's totally logical for us, given the strong EV experience we've had, to see this technology one day will be carried to a crossover," he added, while declining to elaborate on specific timing or models.

Nissan on Wednesday launched a revamped version of its Leaf EV hatchback model, going head-to-head with Tesla Inc's (TSLA.O) Model 3 and hoping to blunt criticism of limited driving ranges undermining EVs' mass-market appeal. [L8N1LL070]

The car, on sale in Japan from 2 October and elsewhere in early 2018, can run for 150 miles (241 km) on a single charge based on estimates using U.S. Environmental Protection Agency (EPA) regulations, using a 40 kilowatt hour (kWh) battery. Prices in Japan will start from 3.15 million yen ($ 28,992).

Nissan is planning to release a longer-range, higher priced Leaf next year which will carry a bigger, 60 kWh battery. Schillaci said the car would be able to travel more than 225 miles (362 km), using EPA-based estimates.