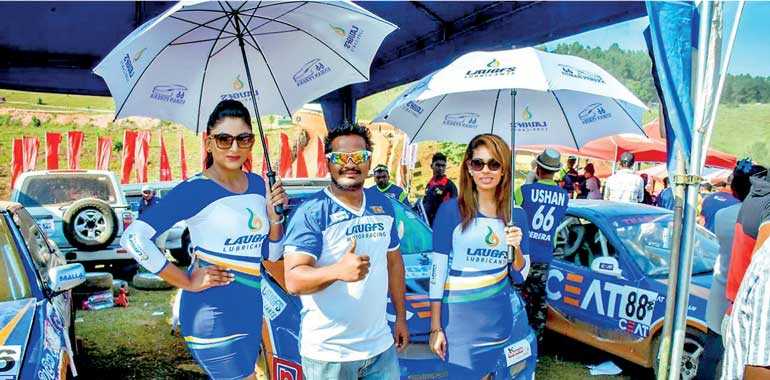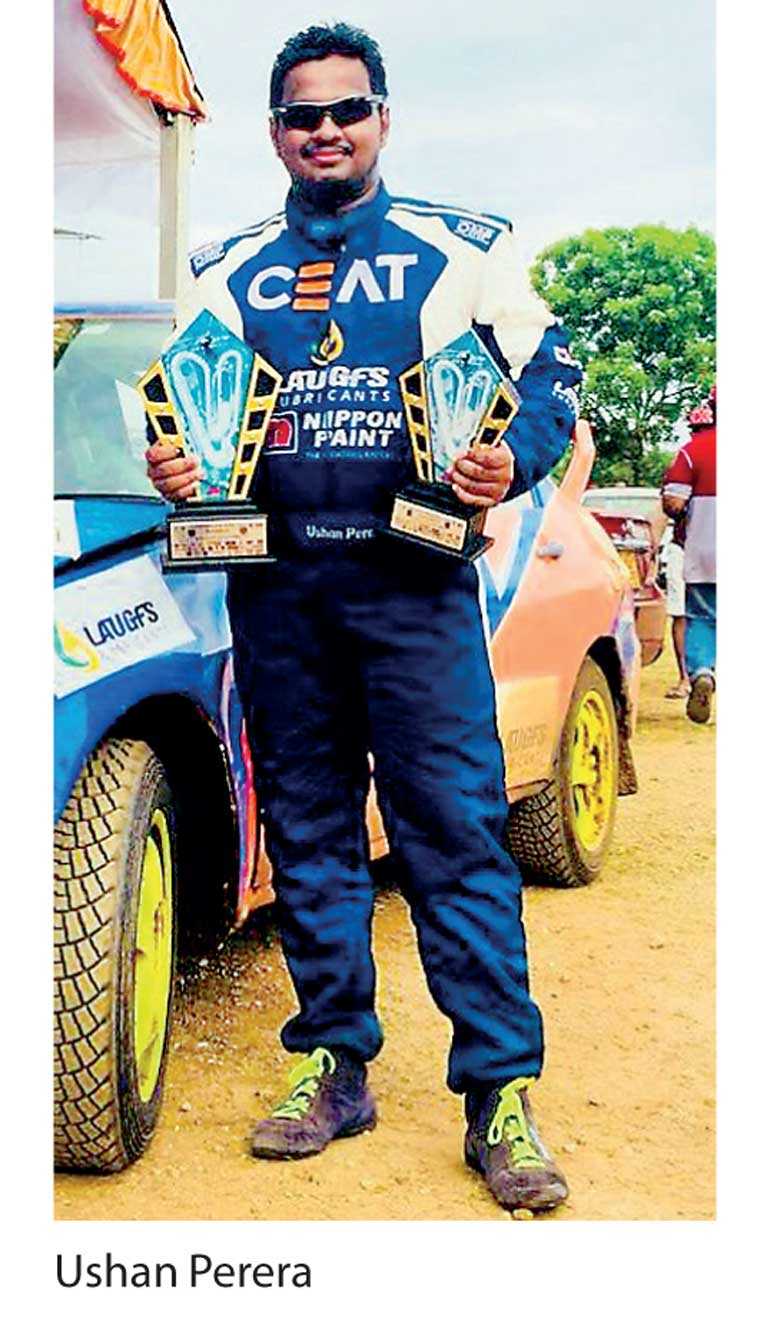 LAUGFS Lubricants announced the latest achievements of its Brand Ambassador Ushan Perera, who secured his place in the winning trio with back-to-back achievements at the Fox Hill Supercross and Walawe Supercross motor races held recently.

Racing against multiple exceptional motorists at the most anticipated rally in Sri Lanka, Ushan demonstrated his driving mastery by clinching the first runner-up position at the Fox Hill Supercross 2018 in the SLGT Supercar category. He also went on to become the first runner-up at the Walawe Supercross 2018 in both individual and team championship races respectively.

"I have been eagerly participating in Fox Hill Supercross since 2013 and it is truly an exciting experience. I have prepared for this moment with the strength and support extended to me by many significant individuals and parties," commented Ushan Perera.

"This achievement is one of my greatest honours. I would like to extend my gratitude to LAUGFS Lubricants for their continuous support and encouragement shown towards me. LAUGFS Lubricants is a truly Sri Lankan brand in par with international industry standards, and that is why I continue to use LAUGFS Lubricants oil in my racing car. As a proud Sri Lankan, I'm honoured to be associated with the only local lubricant brand to have launched products for every class of motor vehicle to suit local conditions."

A renowned and well-respected brand in the motor racing circle, LAUGFS Lubricants is a pioneer in the industry. It is the only Sri Lankan lubricants company to have launched its own brand of lubricant products, which are manufactured using Group II+ base oils and high-quality additives.

Encouraging Ushan to pursue his goals and ambitions, LAUGFS Lubricants Chief Executive Officer, Niroshan Pieris commented, "This is a proud moment for LAUGFS Lubricants, and we will continue to back Ushan on his journey to meet greater heights. A true national champion, Ushan is passionate and committed to excel in his future endeavours, and as a brand that is trusted by local motorists, we're honoured to be a part of his journey."

LAUGFS Lubricants Ltd., a fully-owned subsidiary of LAUGFS Holdings, is the first Sri Lankan lubricant brand amongst multinational players, offering lubricant solutions to every class of motor vehicle since its inception in 2008.

Manufactured to suit the tropical climate while providing extended mileage for vehicles, LAUGFS Lubricants' plant in the Malwatta BOI Zone, utilises cutting edge technology to blend engine oil locally in compliance with international industry standards, gaining the trust of both local motor sporting stars and motorists alike.

LAUGFS is one of the largest diversified business conglomerates and a trusted name in Sri Lanka. Founded in 1995, LAUGFS today has expanded across 20 industries in Sri Lanka and overseas, establishing a strong presence as a leader and pioneer in the power and energy, retail, industrial, services, leisure and logistics sectors. With over 4,000 employees and an annual turnover exceeding Rs. 28 billion, LAUGFS continues to expand and empower millions as a trusted Sri Lankan brand.