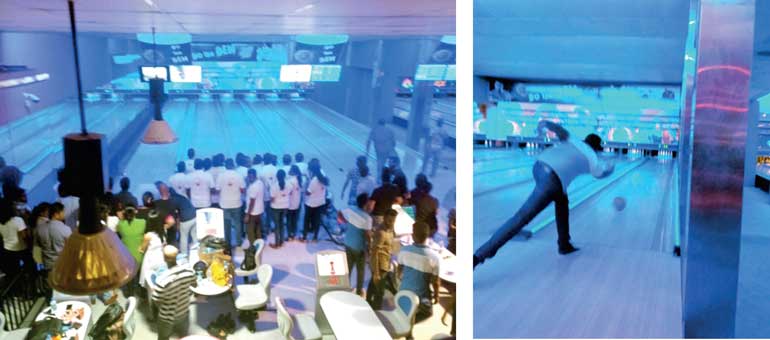 At the recently concluded bowling tournament organised by The Management Club together with Enable the Disabled, it was remarkable to witness corporates, banks, private sectors, individual teams come under one roof to join in the fun.

17 teams participated and the teams were:
Commercial Bank
Hatton National Bank,
Mankind
Nelus Advertising
DHL
Prosperous Capital,(3 teams)
Brown & Co
Browns Group
Group M, (2 teams)
SLIM Judges
Pro IT Solutions
Softlogic Max
Softlogic Retail
People's Bank
Enable the Disabled
Punarjeewa-Eap
The winner of the event was Commercial Bank; Runners Up – Hatton National Bank; Browns Group won The Loudest Cheering Squad; and Prosperous Capital group – an All Girls team, won the Best Attired Team. Senaka Peiris from Group M was adjudged best female striker and Prasanga from Commercial Bank was adjudged the best male striker.