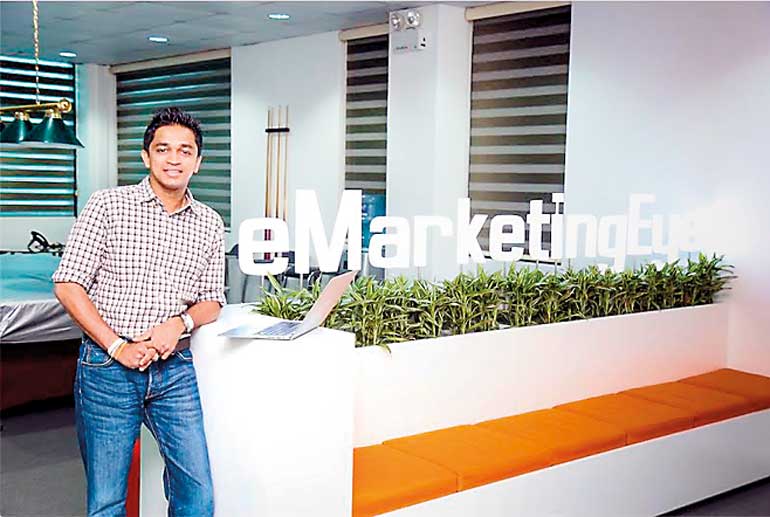 eMarketingEye CEO Rajitha Dahanayake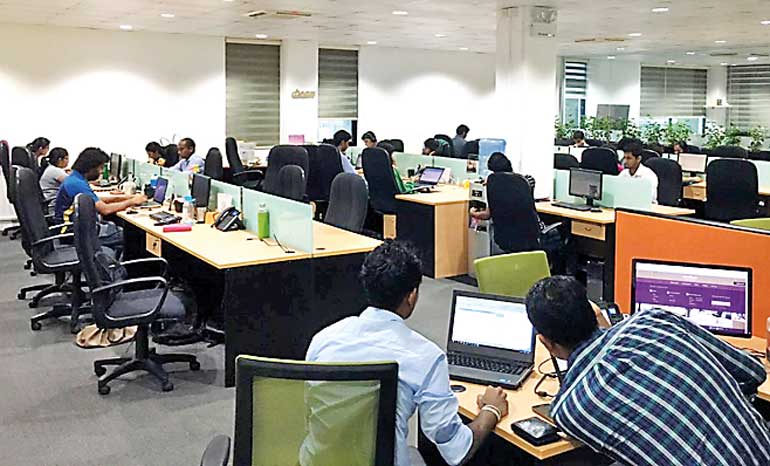 eMarketingEye, the award-winning Sri Lankan online marketing agency, continued its trend of winning international awards by bagging 11 at the Interactive Media Awards held recently.

eMarketingEye won eight 'Best in Class' awards together with three 'Outstanding Achievement' awards making it a company record haul of 11 awards at a single award ceremony.

The 'Best in Class' awards were for the websites of 98 Acres Resort & Spa, Aitken Spence Hotels, Aitken Spence Travels, Amagi Hotels, Cantaloupe Hotels, Citrus Leisure, The Blue Water Hotel and Walkers Tours. The 'Outstanding Achievement' awards were for the websites of Coral Strand, InfoMate and Mount Lavinia Hotel. These wins continue the company's tradition of excelling in international award ceremonies. Their most recent international awards were achieved in 2015 when they won six global awards at the 2015 W3 Awards and five awards victories at The 2015 Communicator Awards.

Created by the Interactive Media Council, Inc. (IMC), the Interactive Media Awards recognises the highest standards of excellence in website design and development and honours organisations as well as individuals for their outstanding achievement. The competition is designed to elevate the standards of excellence on the Internet and offer winners a boost in marketing and exposure. The IMC is a not-for-profit organisation of leading web designers, developers, programmers, advertisers and other web-related professionals. It serves as the primary sponsor and governing body of the Interactive Media Awards, establishes the judging system and provides the judges for the competition.

eMarketingEye is a Google AdWords and Analytics Certified Partner Company that offers the total range of online marketing services such as e-strategy consulting, Search Engine Optimisation (SEO), Pay-Per-Click marketing (PPC), web development, social media optimisation, online reputation management, e-mail marketing, web analytics and Internet Booking Engine solutions.

Prior to this latest haul the company has won numerous other awards – totalling more than 70 national and international awards – over the past nine years. These awards include multiple Gold, Silver and Bronze Awards at HSMAI Adrian Awards, Best in Class Awards at Interactive Media Awards (IMA), Best SEO Strategy Award from ad-tech, Google Campaign of the Year 2010 and Google SME Agency of the Year 2009.

Expressing his delight on winning another set of global awards, eMarketingEye CEO Rajitha Dahanayake stated, "This is a big day for the eMarketingEye team as we have set a new high in terms of the number of awards we have won at a single award ceremony. 11 awards is indeed a fantastic achievement by the team and I am proud to see that we have continued our winning streak at these international awards." He added that this highlights the fact that the company's solutions are of a consistently-high quality and are on par with international standards. "We shall strive to push the envelope so that our online marketing solutions for the Hotel and Travel industry continue to shine," he said.

eMarketingEye recently celebrated nine years of success in delivering direct online business to their clients. With the growth of the agency, the company expanded its current office space to a newly-constructed floor paving the way for the company to recruit talented individuals and develop innovative solutions.