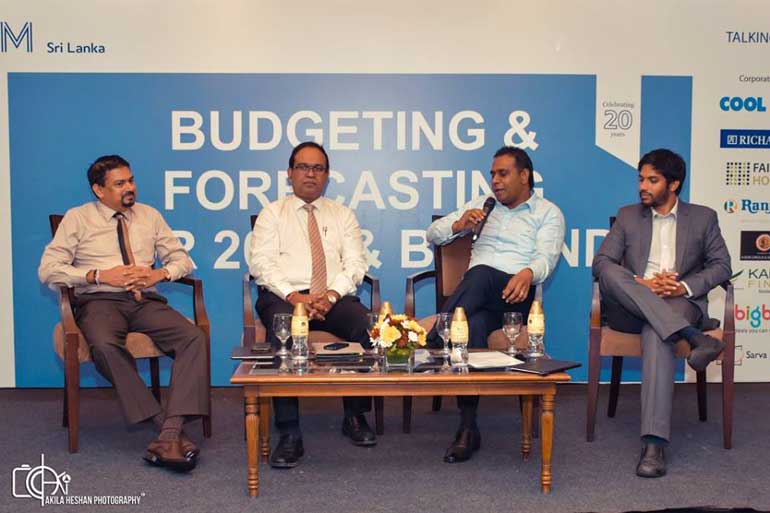 Panel Discussion
The Chartered institute of Marketing Sri Lanka (CIM SL) concluded its first CPD (Continuing Professional Development) program 'Talking Point' for this year, titled 'Budgeting and Forecasting for 2016 and Beyond' at the Kingsbury Hotel, Colombo on 21 January, with nearly 100 marketers and corporate executives attending.

The keynote speaker Deshal de Mel; Economist and Head of Business Development at Hayleys Global Beverages, who also serves as a Non-Executive Director of Sampath Bank PLC and SC Securities Ltd., shared his valuable insights about this timely topic. An eminent panel of experts consisting of Sri Lanka Tourism Development Authority Director General Malraj Kiriella, CIC Holdings PLC Head of Healthcare and Consumer Division Sarath Premakumar and Ceylon Biscuits Ltd. CEO Imal Fonseka added value to the session by sharing their industry expertise.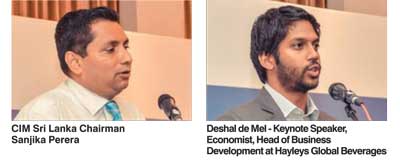 de Mel drew the audience's attention to global and local economic trends. Valuable insights were shared on economic growth conditions, fiscal position of the Sri Lankan economy, external sector performance and its impact on exports and imports.

Commenting on the program de Mel said, "I must congratulate CIM SL for this excellent initiative. It's an opportune moment to discuss a topic of this nature as organisations cannot ignore the role budgeting and forecasting plays in their business operations, especially in a highly competitive market."

Finally, the lively and informative panel discussion addressed real life examples ranging from the FMCG industry, Leisure Industry,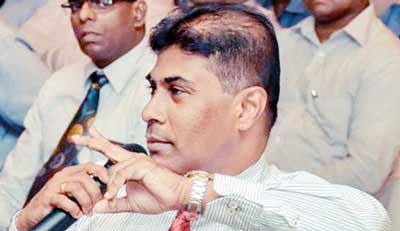 Healthcare Industry as well as Technology and its role in changing social and consumption patterns in Sri Lanka. Presentation of tokens and concluding thoughts were given by CIM Sri Lanka Chairman Sanjika Perera, followed by a vote of thanks by Head of Membership Development Charaka Perera, who appreciated the support received from sponsors, Sampath Bank, First Capital, Honda, BSC, Atlas, Serendib Flour Mills, Talent Circle, Cool Planet, Richardson, Fairway Holdings, Ranjana's Ceramics, Don Carolis, Kanrich Finance, Bigbon, LankanGlobal and Sarva Integrated.

The Chartered Institute of Marketing Sri Lanka organises many versatile events catering to the varying needs of its members, thereby adding value to its membership and contributing towards the excellence in the marketing profession of Sri Lanka. The CIM talking point series has been initiated as a part of the Continuing Professional Development (CPD) program which enables the members of the Institute to further develop their professional careers.

The Chartered Institute of Marketing (CIM) UK is the world's largest professional body for Marketing. CIM Sri Lanka is the first international branch of CIM UK comprising the largest number of members, both professional and students of CIM outside the UK; 1,800 student members and over 1,000 professional members respectively. The regional institute has always campaigned for greater recognition and excellence in the Marketing profession in Sri Lanka, through education, training, and professional development.