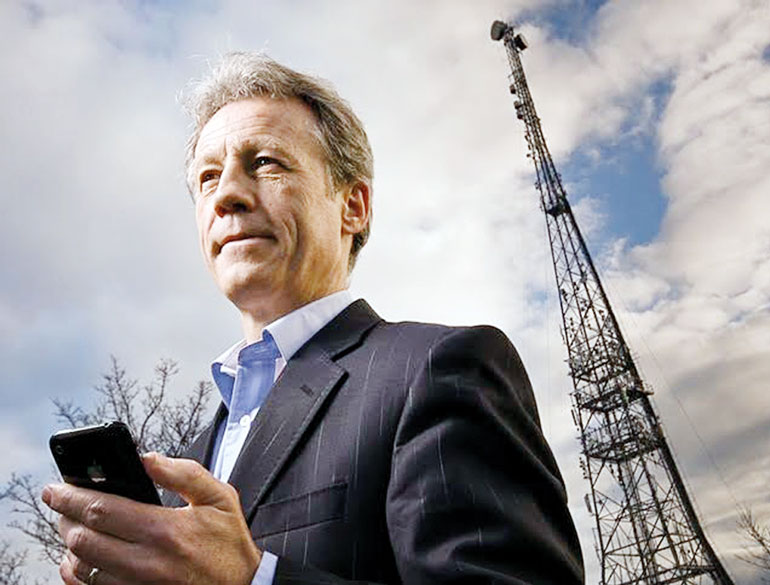 The CIM Sri Lanka Annual conference this year is themed, 'Digital Transformation – are you ready?' The theme this year has been triggered by the understanding of the harsh reality that most businesses are not yet ready for the digital transformation that would disrupt many industries in the long term.

Similar sentiments were common about the internet and social media earlier in the millennium, when these were seen as game-changers that would bring about the biggest challenge to businesses since the industrial revolution, and such speculations have become a reality today.

Digital transformation is believed to make an even greater impact in comparison to the internet and social media; as it accelerates disruption of every market place, abolishing barriers to entry for new competitors from diverse sectors and acts as a major enabler for ambitious new start-ups that are able to see 'data' (manipulated by technology) as the 'new oil' or the new asset, around which they build their new business.

The good news is that all the changes driven by this digital wave would bring marketers back to one essential question: 'How can these digital trends help my customer?' Followed by: 'How are my competitors using these digital developments to steal my customers?' A business without a marketing oriented digital perspective would not likely survive the next 20 or even 10 years while those that nurture true customer empathy and embrace digital trends, will continue to thrive. This is the reason that the Chartered Institute of Marketing (CIM) has an important role to play in the digital transformation of the country.

This year, CIM Sri Lanka will present its conference goers with the opportunity to delve deeper in to the world of digital and be empowered to face the digital marketing challenges of the future. CIM Sri Lanka believes that this year's conference would see the birth of digital change agents within the marketing fraternity, who would be well-equipped to write their own digital transformation success stories, by asking the correct questions and taking the Digital Transformation discussion to the board level, and ultimately leading the digital transformation at their workplaces.

Paul Smith, the key note speaker at this year's CIM Conference is an author, consultant and renowned marketer from the United Kingdom, who currently functions as an advisor and mentor in digital marketing, communications and digital transition. Graduated from Dublin -Ireland and having earned his MBA from CASS Business School, Paul Smith more popularly known as PR Smith carries over 10 years' experience in lecturing, consulting, and is also the founder of a consortium of three universities and an e-learning company specialising in Marketing which has reached out to 63 countries worldwide. He has authored six books that have been translated into seven languages. His latest SOSTAC Planning Guide was voted in the Top 3 Marketing Models of all time by the Chartered Institute of Marketing's centenary poll.

The key note speaker assures that the forum will help the delegates to understand the need for a quick recess from everyday work inertia and focus on transforming the way they do their marketing, formulating plans to transform their digital marketing through the use of right tools, execution and measures of control. The CIM conference speakers will present real life scenarios to trigger the delegates' thinking towards practical aspects of doing business such as revenue maximisation and cost minimisation through digital transformation, rather than focus on theoretical models and feel-good jargon.

Delivering best value to the delegates within a single day on one platform, the key note speaker Paul Smith will be joined by Michael Rogers of KPMG UK and Jerome Thill -Vice President of SABRE (APAC). Michael is one of a new breed of emerging thought leaders and consultants in digital transformation. He is a management consultant in KPMG's UK practice and primarily specialises in providing tech strategy advice for financial service clients. Passionate about the change technology brings, Michael also works closely with start-ups. Helping connect start-ups and incumbents to collaborate with one another, facilitating the symbiotic relationship between the old and the new. Michael also mentors start-ups, including those outside of the financial service industry.

Jerome Thil is the vice president of marketing for Sabre Travel Network Asia Pacific. Based in Singapore, Jerome is responsible for product development and content marketing for travel agencies and suppliers across the region. A travel and technology veteran with over 20 years of experience, Jerome has held senior leadership roles spanning the global distribution system, travel meta-search and software-as-a-service categories. He has also overseen the successful launch, growth and acquisition of multiple startups across Europe and Asia.

In a new and unique conference format put together by the board CIM Sri Lanka, the conference is expected to be a learning experience that would help marketers in Sri Lanka prepare for achieving marketing excellence in 2020 and beyond.