The Sri Lanka Association of Software and Service Companies (SLASSCOM) will organise a tour of Sri Lanka for Ken Segall, a globally-acclaimed guru in marketing, design, strategy and branding from 23-28 July.

Ken is the author of the 2012 New York Times best seller 'Insanely Simple: The obsession that drives Apple's Success'. Ken was the Creative Director at Apple for 12 years working closely with Steve Jobs.

He revolutionised Apple with his 'Think Different' campaign and added to the world's vocabulary that powerful little 'i' which stands unabashedly before thousands of Apple products. Ken also spent time as agency global Creative Director at Dell, IBM, Intel, BMW and Next Computer.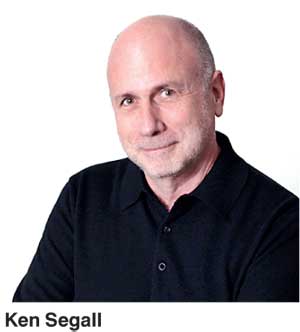 He consults usually about branding and naming and keeps a watchful eye on technology and marketing — offering insights based on his many years in charge of advertising for some of the most successful and iconic technology companies in the world.

Ken's keynotes are designed to help organisations understand and leverage the power of simplicity — to stand out in a complicated world. He delivers that understanding with a mix of Apple insights and interesting stories about working with Steve Jobs. His profound yet insanely simple approach to creativity gives audiences a better understanding of the vast difference between 'good' and 'great'.

In Sri Lanka, Ken will conduct three events, namely, a CXO Keynote where Ken will discuss strategies which optimise business impact and competitive advantage through simplifying branding and product design.

The keynote speech featuring high level insights and thought leadership will be derived from global best practices at organizations such as Apple, Ogilvy, JC Penney, BMW, Intel and Next. The event will take place at the Kings court at Cinnamon Lakeside on 24 July from 7:30 to 10:30 and is expected to host 150-200 C-Suite executives in marketing, IT and design-related professions.

'The Pro keynote' will feature Ken discussing case studies and tools used by Apple, Ogilvy, Intel, BMW, JC Penney and Next on how to simplify product design and branding across industries to optimise business impact.

The event will be held at the Sri Lanka Exhibition and convention centre on 24 July from 5:30 to 8:30. The expected gathering is 250-300 professionals in design, advertising, branding, marketing and IT industries. 'The Campus keynote' on 23 July at the Virtusa auditorium feature Ken's insights relevant to university students on optimising creativity in branding and product design using practical examples and inspiring experiences aiming to groom the next generation of marketing and IT professionals.

Many Sri Lankan organisations which drive better business and marketing practices in Sri Lanka such as MAS Holdings, Dialog Axiata (Event sponsors) Virtusa, IFS, Brandix i3, and Reap Digital (Official sponsors), HNB as the Official bank as well as Tickets.lk (Official ticket partner) have come forward to support the project.

Visit tickets.lk to purchase your tickets or call Shamara on 0773678202 for inquiries.