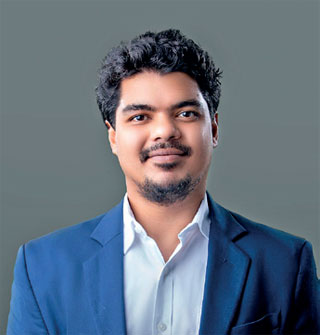 Thanzyl Thajudeen
---
The Public Relations and Communications Association (PRCA), the world's largest professional PR body, has elected Thanzyl Thajudeen to its PR and Communications Council 2023.

Thajudeen will be part of an impressive class of practitioners from across the world. Resonance Managing Director Claire Williamson is the new Chair with Grayling UK Managing Director Jonny Curtis as Vice Chair.

Thajudeen also serves in the PRCA Asia Pacific Regional Board and is a member of its 'Educating about Asia Pacific' profession workstream, working alongside some of the most senior practitioners in the industry and region. Thajudeen has over 10 years of experience and is the founder of Colombo-based Mark and Comm Ltd, a reputation and pr consultancy. He is a Member of PRCA and CIPR and a Fellow of the Royal Society of Arts.

PRCA is the world's largest professional PR body. Representing 35,000 PR professionals in 82 countries worldwide, PRCA is a global advocate for excellence in public relations with a mission to create a more professional, ethical, and prosperous PR industry.

PRCA provides a formal mechanism to consult with the industry's most senior practitioners on the issues PR and communications faces; to act as a think-tank for the industry; to inform the PRCA's strategic priorities; and to produce helpful commentary, advice and best-practice guidance for PR and communications professionals.

PRCA delivers exceptional training, authoritative industry data, and global networking, and development opportunities. PRCA also manages the International Communications Consultancy Organisation (ICCO), the umbrella body for 41 PR associations and 3,000 agencies across the world. The Sri Lanka representative can be reached via [email protected].