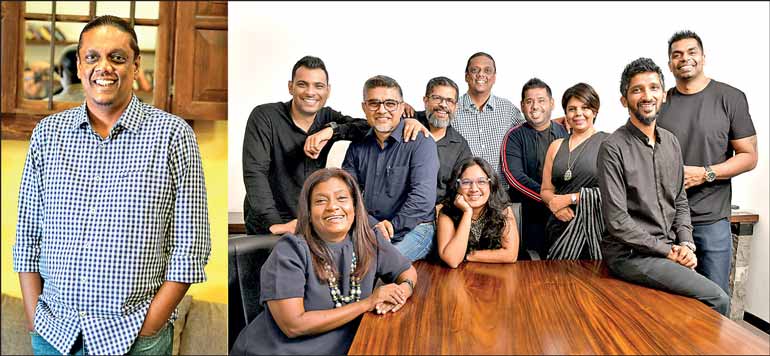 ---
The Sri Lankan Chapter of the Association of Accredited Advertising Agencies (4As) recently elected its new president and the Board of Directors for 2023/2024 at its annual general meeting (AGM). The advertising industry and marketing fraternity can look forward to a revived and re-energised 4As under the new leadership of its new board.

Hailing from diverse disciplines of advertising, the dynamic and street-savvy team is poised to tackle the ever-evolving landscape of advertising in Sri Lanka. The new 4A's board consists of President Alann Lopez, Vice President Alvin Gomesz, Vice President Selonica Perumal, General Secretary Nathasha Martyn, Treasurer Subodha Pilimatalawwe, and Directors Chrishantha Jayasinghe, Dilshara Jayamanna, Varuni Jayasekera, Wasaam Ismail, and Ahmed T. Hassan. With a commitment to improving the industry's standards, the 4A's board is well-positioned to lead and inspire the advertising fraternity in Sri Lanka.

The 4A's board has recently launched its new 3R strategy – Resource, Revenue, and Reputation – with the aim of revitalising the association's energy and reputation. Through this strategy, the board seeks to improve its resource management, generate more revenue for the industry, and enhance its reputation by forming strategic partnerships with other organisations.

With a focus on retaining, nurturing, attracting, and rewarding talent, the Resource initiative will see the implementation of various programs. The board believes these initiatives will help bring career development, raising the bar of creativity and encourage the young talent to join the advertising industry.

Within the last few years, the industry was hardest hit by COVID, the economic crisis, and government taxes. Under the Revenue initiative, the board aims to implement the right mix of initiatives that will help improve the revenue of the member agencies.

The board recognises that Reputation is crucial in the advertising industry and strategic partnerships with other bodies, institutions, and other stakeholders will help the industry gain learning, recognition and foster reputation.

The board is confident that its 3R strategy will revive the industry and restore 4A's as a leading industry association.

The 4A's is a non-profit organisation committed to advancing the Marketing Communications and Advertising industry in Sri Lanka with a mission to elevate the industry's stature by nurturing talent, creativity, and promoting ethical advertising practices.

We aim to provide leadership to better understand the usefulness and scope of advertising and other marketing communication tools for advertisers and the public in today's fast-paced business world. Through the work, 4As strive to drive excellence in the industry while safeguarding members' interests and being their voice.