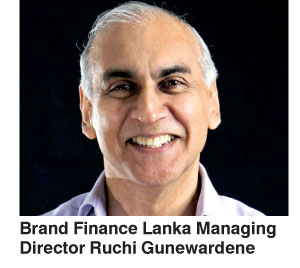 Brand Finance Lanka, the pioneering brand valuation and strategy firm, which is in the middle of its analysis of the latest annual compilation of brands which are to be published in April 2018, has listed Atlas as being the No. 1 brand in the 2017 Most Loved Brands Index. Brand Finance Lanka's annual league tables are published in the Brands Annual – an LMD publication.

In its media release regarding the Hemas acquisition, Atlas Axillia Managing Director Nirmal Madanayake said: "Both our organizations have a rich history of bringing together loved brands to Sri Lankan homes and have served the Sri Lankan consumer with high quality, affordable and innovative products. Both Atlas and Hemas have always felt that the most valuable asset is our team and we strive to empower the people in our organization. I am deeply proud of the Atlas journey over the past 58 years and of the place that it holds in Sri Lankan consumer's hearts."

Brand Finance Lanka Managing Director Ruchi Gunewardene added: "We have been closely tracking the Atlas brand journey through our research over the last few years and have been impressed with its performance. Whilst Atlas topped our Most Loved Brands Index in 2017 with a score of 96.07, it was placed No. 4 in 2016 and was at No. 42 in 2015. From our data, it is apparent that the management of the company has indeed been working very hard on its brand over the last 3 years in order to drive up its brand equity to create more value for its business. Brands need to be managed for the long-term. This approach has no doubt made a significant contribution of driving up the final value of the brand and the business which has resulted in providing the shareholders of Atlas Axillia with very good returns. This, in our view is a classic case of how brands should be managed for value creation."

Gunewardene further added: "It will be interesting to see where Atlas will end up on our table in this year's index, when it is published in April. The field work for the market research has already been completed amongst 1750 respondents in the Colombo and Gampaha region and we are in the process of analyzing the data. This is our 15th consecutive year of publishing Sri Lanka's most valuable brands and related league tables and a more detailed analysis with comprehensive reports and trends can be expected in this year's issue."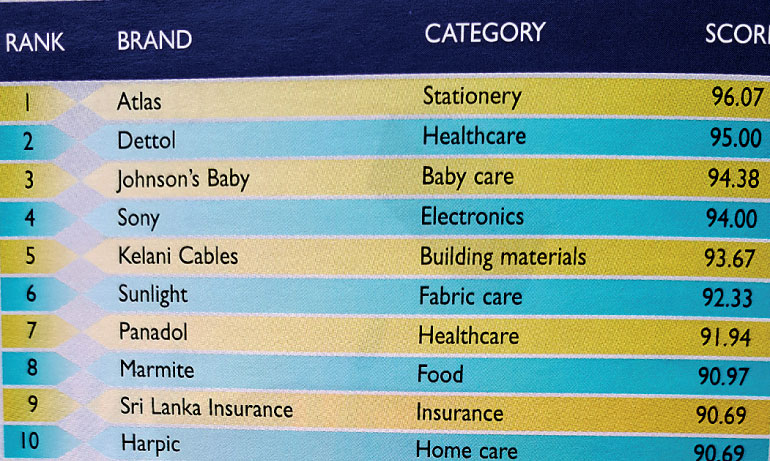 Brand Finance Lanka has been operating in Sri Lanka since 2002, and has successfully completed nearly 200 projects amongst a wide sector of businesses. In 2017, it completed projects across several categories such as healthcare, beverage (soft drinks and alcohol), dairy, property, technology, logistics, assisted care homes and personal care. Projects included brand valuations for the purpose of transaction purposes and for setting up special purpose vehicles for efficiencies in brand management and accounting, as well as exploring strategic opportunities for market entry and building brand equity, amongst others.

Brand Finance is a highly respected global independent brand strategy and valuation firm headquartered in London, and has a network of international offices including Colombo, through its joint venture partnership in Brand Finance Lanka.