Following is the address delivered by Amal Cabraal at the SLIM Brand Excellence Awards
Tonight is about excellence and about recognition. It's about awards and about celebrating and not about long speeches. But, I have been asked to share with you some thoughts on our industry, which I will do, but do so in brief.

As we all compete for market supremacy and battle to make a mark, I would like to touch upon three aspects; 'purpose-led marketing', 'marketplace disruption' and 'brands beyond borders'. I believe these are vital for success in today's rapidly changing marketplace, but are not being adequately addressed by Sri Lankan brands.

Let me start with 'purpose-led marketing'. As brand activities increase and their influence on consumer behaviors magnify, the impact marketing has on society escalates. This brings with it the added responsibility to offer products and services that improve the quality of life and contribute to social development. Therefore, the need for businesses and brands to be anchored to a deeper purpose is gaining traction.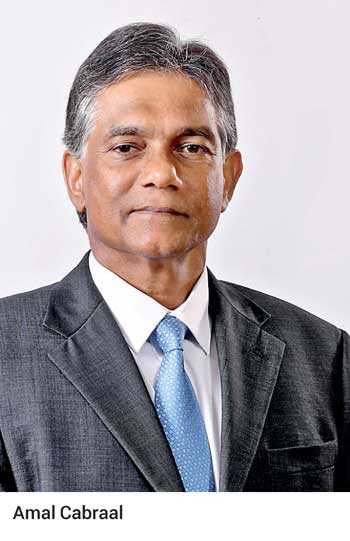 As published in a Forbes article, there is a growing trend that consumers are no longer investing time, money and attention in brands that simply sell quality products at reasonable prices. Research by Accenture shows that, consumers are now making more considered brand choices, choosing brands which stand for a purpose that they identify with and share their values. Successful purpose-led brands build loyalty and engage stakeholders. This enables faster growth, leading to higher levels of commercial success. More companies are realising the value of purpose-led brands in driving growth and differentiation.

An example I am familiar with, is Unilever. Almost half of Unilever's top 40 brands such as Dove, Lifebuoy, Lipton and Knorr, focus on sustainability. They are growing 50% faster than Unilever's other brands and deliver more than 60% of the company's growth. I recall some of the successful purpose-led brand activations of Unilever Sri Lanka that started during my time there, and continue today.

Activations such as Signal's 'Sinahabowewa', Surf Excel's 'Dirt is Good' and Lifebuoy's 'Handwash programs' have strengthened these brands, adding significantly to growth and share gains. Believing that this growing trend towards purpose-led brands is a long way off from Sri Lanka is a big mistake.

We need to recognise such trends and be more responsive, so that our brands and businesses can continue to push the boundaries.

If brands are to catapult growth, then understanding how to operate in a disruptive marketplace is vital. This brings me to my next point. We are living in an age where technology reigns supreme.

Just think how Amazon and Alibaba have transformed the retailing landscape; the impact Airbnb has had on the hotel industry; the bearing Uber has had on car rentals; how fintechs and on-line payment platforms like PayPal and AliPay are challenging banks. The list goes on.

The marketing industry is also being disrupted by rapidly evolving technology.

The surge in widely accessible digital media, exploited by brands such as Facebook, Twitter, Instagram and WhatsApp, has created a social media revolution. What would we do without Google and YouTube?

Conventional brand communication principles and time tested marketing concepts are being challenged and overturned. Add artificial intelligence to this mix and the changes will soon be exponential. Today, digital marketing is less about digital and more about marketing.

Sri Lanka has already got more than seven million internet users, with six million+ active social media users. The sooner marketers recognise these trends and understand the opportunities technology can provide, the quicker the industry will be able to innovate and capture markets. This will also require challenging the status-quo and overturning traditional marketing rules. It is up to you to shake things up, not just for your brand or your company, but also for the industry as a whole.

As brands and businesses seek to accelerate growth, 'brands beyond borders' becomes a key consideration; which is my third point. As our nation's economy grows, local market opportunities will certainly expand.

Our population of 21 million, with a per capita GDP of over $ 4,000, provides a sizeable opportunity, but viewed from a global context, Sri Lanka is relatively a small market. Local corporates with greater ambitions, must therefore, look to venture beyond our shores, and play on the global stage. The contribution of Sri Lanka's exports to GDP, has more than halved over the last 20 years, from 30% in 1998, to just 12.6% last year.

Within this, the share of value-added brand-led exports is negligible. Corporates need to support the nation's effort in reversing this declining trend. Such strategic decisions are arguably the domain and responsibility of the board, but it is up to marketers to take the initiative, and develop entry plans and strategies to take brands beyond borders.

It's really great to see that some visionary local brands have already successfully ventured beyond Sri Lanka into international markets. Hope more will follow soon. Stepping into unchartered waters overseas entails gaining relevant market knowledge, acquiring new skills, taking risks, and being innovative. It is not without challenges, but rewards await those brave enough to step out. Keep in mind – 'who dares wins'!

In conclusion, consumer and competitive landscapes are changing exponentially. Businesses operate in an increasingly disruptive setting, fighting each other to gain and retain customers. Sri Lanka will not be immune to these forces.

The sooner we realise this, the quicker we will be able to shape our brands and our businesses, to ensure victory. The alternative is the unthinkable – mediocrity or even failure!

In this tough marketplace, it is marketing that must provide the competitive edge so vital for success, and at times even for survival.

Therefore, marketing cannot be limited to a new ad campaign or next month's promotion. Its job cannot be confined to the next brand relaunch or tweaking a brand image. Marketing must go deeper, and be more incisive. It must be more value adding, and value creating.

As you battle for market supremacy, and strive to catapult your brands to success, I think it would help to keep in mind;
To engage deeply with consumers and find insights to attract and serve them better
Understand the forces of change and be ahead of the curve
Take calculated risks and don't be afraid to step outside your comfort zone
Be mindful that strategy is important but execution is critical
Agility and a bias for action are non-negotiables
Set yourselves high standards and go the extra mile
Last but not least, don't let 'Good be the enemy of Great'.


[Amal Cabraal is the Non-Executive Chairman of Lion Brewery (Ceylon), and a Non-Executive Director of John Keells Holdings, Hatton National Bank (HNB) and Sunshine Holdings among others, and a former Chairman and CEO of Unilever Sri Lanka.]