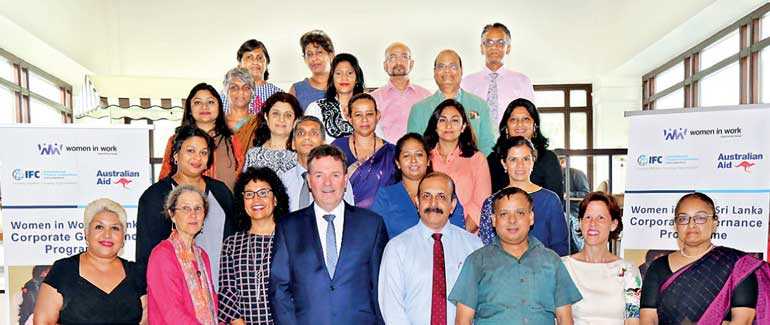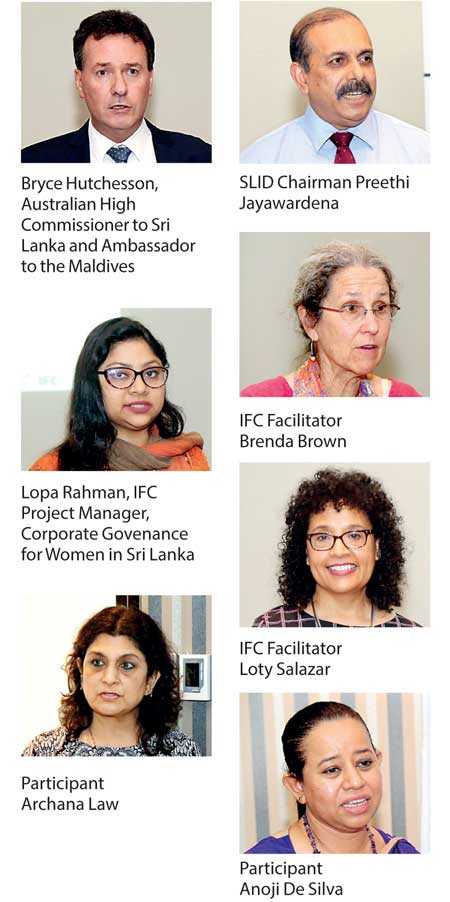 Over the years the Sri Lanka Institute of Directors (SLID) has initiated many discussions to try and understand why, despite the potential benefits, there has been a remarkable lack of progress in the number of women directors on corporate boards in Sri Lanka. Because of these continuing gaps SLID is looking at ramping up the pace of women's access to board positions with a goal of accelerating the pace of female board appointments and increase the number of women on boards in Sri Lanka.

SLID will be launching a program for women on boards to build networks and partnerships that foster the pipeline of talented women thriving in business leadership positions. This program will complement SLID's flagship program, the Board Leadership Director Certification by delivering training using the toolkit for Women on Boards and in Business Leadership developed by IFC that focuses a lot more on the softer skills required of board directors.

As a first step SLID identified facilitators (both genders) to deliver this program effectively and in partnership with IFC supported by the Government of Australia, SLID organised a regional Training of Trainers (ToT) program in June to deliver the program developed by IFC. This was the first ToT for IFC's Women on Boards and in Business program and it was an honour that IFC partnered with SLID for this workshop. Participants were senior business leaders from India, Nepal, Bangladesh and Sri Lanka.

The program was conducted over two days of challenging and innovative coursework, where professional trainers engaged in a variety of experiential learning sessions designed to advance their understanding of transformational change and the enriching impact of gender diversity on improved business performance, corporate governance systems and long-term sustainable development of companies.

Four IFC resource persons were specially flown in to deliver the program. Brenda Bowman an expert in adult learning, leadership coaching and building the capacity of boards is a master trainer for the IFC Environment, Social and Governance team since 2007.

Loty Salazar is a Corporate Governance Officer at IFC who leads IFC's Women on Boards and Corporate Leadership program. Lopa Rahman is a Project Manager of the recently-initiated Corporate Governance for Women Project in Sri Lanka and South Asia Region Corporate Governance project, covering Bangladesh, Bhutan, India, Nepal and Sri Lanka. She is responsible for IFC corporate governance (CG) advisory services in the region, and provides investment support on CG matters to IFC investment clients originating in the region. Sheela Rahman is a Consultant for IFC Bangladesh and is a legal specialist for CG advisory services for the South Asia Region Corporate Governance project.