Sri Lanka is currently facing a shortage of skilled and unskilled labour and is struggling to deliver the skills required for the rapidly developing sectors of the economy such as construction, hospitality, services, manufacturing, education and agriculture.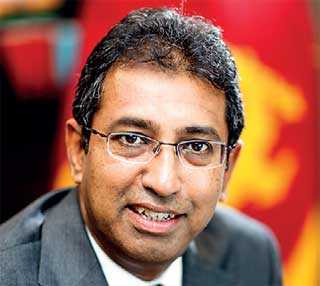 Minister Dr. Harsha de Silva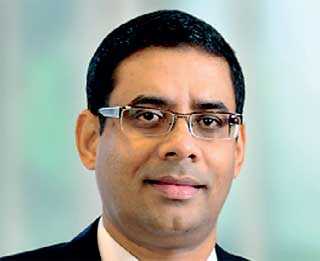 NHRDC Chairman Dinesh Weerakkody
The supply of skilled manpower from the regular institutions into these sectors are quickly absorbed while some of the trained and skilled members of the workforce migrate in search of greener pastures, leaving the government to find quick fixes for the essential manpower needed. The natural answer to this is to find the balance manpower from overseas.
National Human Resources Development Council (NHRDC) Chairman Dinesh Weerakkody said: "There are many weaknesses in the current national system therefore there is an urgent need to introduce a system of planning, recruiting, licensing, regulating and managing the immigrant workforce, which otherwise would be haphazardly brought in causing heavy costs and burdens to society."

The NHRDC has appointed a committee of professionals led by Dr. Chandra Embuldeniya, a former Vice Chancellor of Uva Wellassa University in Sri Lanka, to determine this system and to come up with the recommendations to the following aspects of the workforce immigration. The committee was technically assisted by the UN Agency, the International Organization for Migration.

The committee has now come up with recommendations on the following aspects of workforce immigration policy – Labour Immigration Governance, Forecasting Manpower Requirement, Priority Sectors and Manpower Gaps, Prohibited Categories, Quotas of Foreign Employees, Competency Level of Foreign Employees, Minimum Skill Level, Excluded Categories, Labour Market Test, Work Permit (WP), Excluded from WPs, WP Charges, Eligibility of Employers, Obligations of Employers and Employees, Foreign Manpower Recruitment, Permitted Countries for Vocational Recruitment, Government to Government Agreements, Recruitment Charges, Recruitment Channels, Foreign Employees' Spouses, Minimum Competencies of Foreign Employees, Tax on Earnings, Visa Issuance, Duration of Work Visa, Health Clearance:, Health Insurance, Security Clearance, Security Bond, Monitoring of Visa Condition Violations, Detention and Removal Arrangement, and the Single Window - Information System.

The Single Window proposed will be a boon to the immigration policy as a whole to keep all connected issues under government supervision with the proactive participation of all the stakeholder institutions, including the private sector. The report will be presented to Minister of Economic Reforms Harsha De Silva on 22 February at a workshop organised by NHRDC, ICCSL, CA and Daily FT at the CA auditorium at 9.30 a.m.