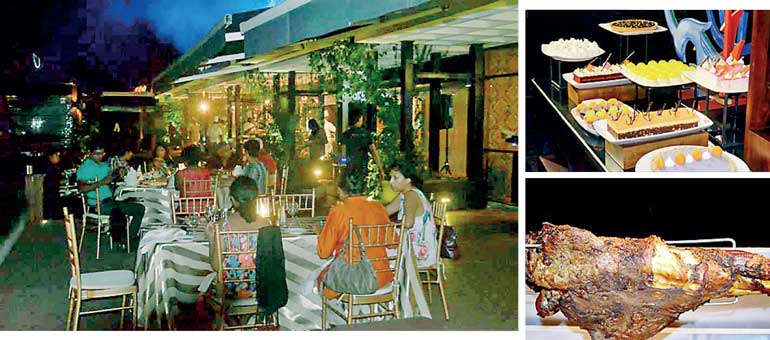 21 June marked a special day for dads and father figures all around the world! Waters Edge too cheered on all dads with a mighty treat – a traditional all American BBQ with an array of succulent meats grilled to perfection with mouth watering sauces, dips and perfectly paired sides and beverages to truly satisfy the heartiest of appetites.

The menu consisted of carvery ranging from blackened roast whole leg of beef, smoked BBQ pork spare ribs, Jamaican style grilled chicken, lamb leg, cajun marinated seafood skewers, BBQ chicken wings, grilled lingus and much more. The succulent meats were served alongside a series of delicious side dishes; the entire meal was topped off with a range of desserts ideal for the sweet tooth.

Outdoor and under the stars, Waters Edge offered more than the night promised with live music by exquisite saxophonist. The ample space for all the dads, including uncles and grandparents truly brought out quality family time over an extended buffet spread.

Waters Edge thanks all sons, daughters, dads and even the moms who joined them to celebrate this special day and made it truly a night to remember.