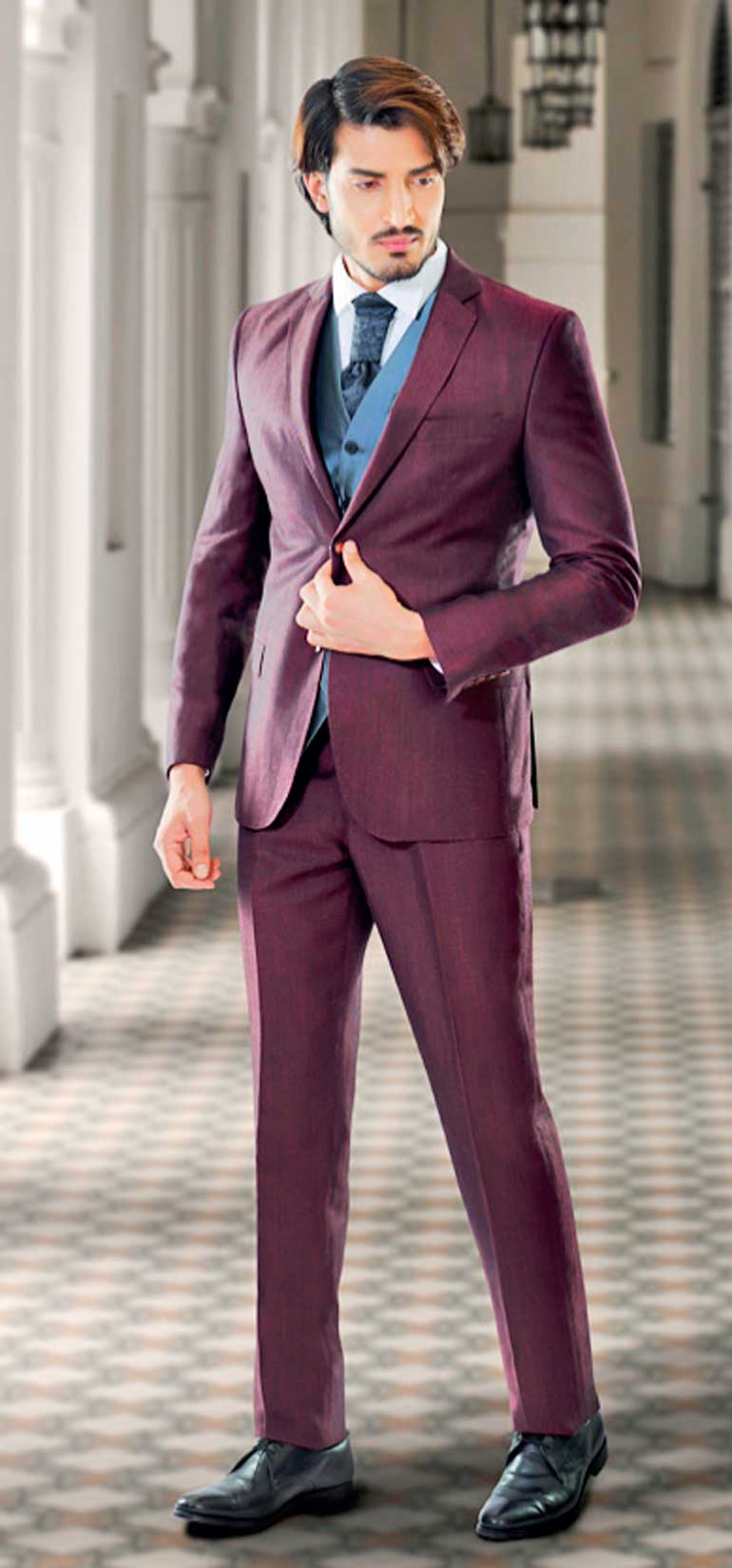 Leading retail brand Signature, recently introduced an array of special packages to help grooms look their very best this wedding season. Now young grooms, groomsmen and wedding guests alike can make the most of three Signature wedding packages that will enable them to buy the ideal combination of ceremonial attire and benefit from exciting discounts.

The Basic Signature Package is for bills amounting to Rs. 30,000 and above, which will get a Rs. 5,000 discount. The Smart Signature Package is for bills totalling Rs. 40,000 and above, which will be eligible for a discount of Rs. 7,000, whilst the Exclusive Signature Package can be applied for bills that come to Rs. 50,000 and above, customers can enjoy a discount of Rs. 9,000. The offers are available for all suits in the Signature Ceremonial Collection; however customers must purchase two suits and two shirts to be eligible for the special packages which will be available at Signature retail showrooms island-wide.

Any customer that opts for any of the above packages will get an additional 15% discount voucher and will also receive two redeemable vouchers, which can be used by their best men or a family member or friend. The offer will be valid throughout the wedding season, until the 31 August.

The Signature brand is for young gentlemen who are just starting out in life and are seeking optimal value for money. Signature collections are designed with the practical lifestyle and fashion needs of young men in mind, whether they are youth seeking style and sophistication at an affordable price point or entry-level professionals in need of well put-together outfits that will enable them to stand out at work. The Signature brand features the use of bold, distinct colours, prints and designs along with the use of high quality fabrics and embellishments to create looks and outfits that make a strong fashion statement.

The Signature Ceremonial Collection features an array of suits and chic formal jackets in a variety of colours that can match the attire of your bride. A variety of suits and shirts are available to meet the specific style preferences of young grooms.