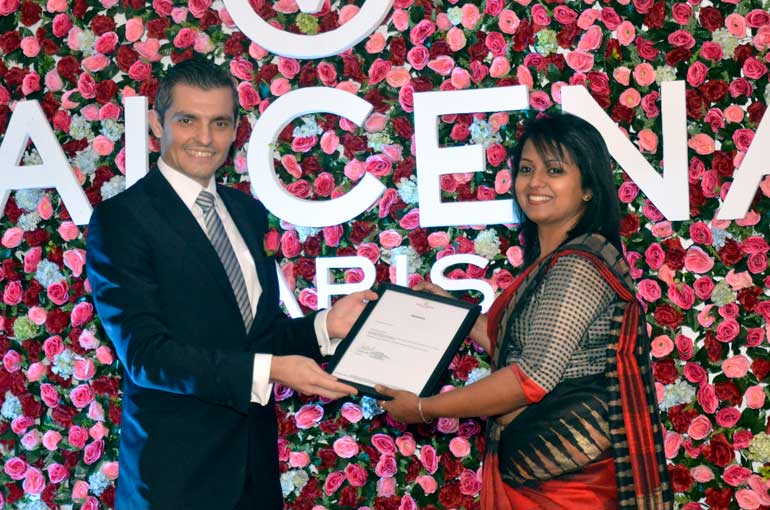 Handing over Certificate of Sole Distributorship in Sri Lanka to Rangika Wanduragala by Valcena Paris Export Director Kostadin Pramatarov – Pix by Bhanuka Kirinde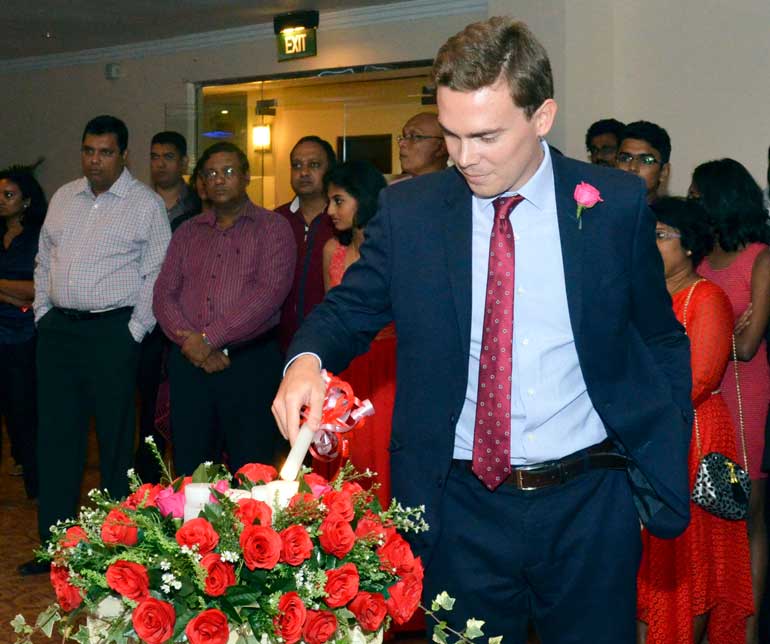 Embassy of France Deputy Head of Economic Department Guillaume Le Cleac'h lighting the oil lamp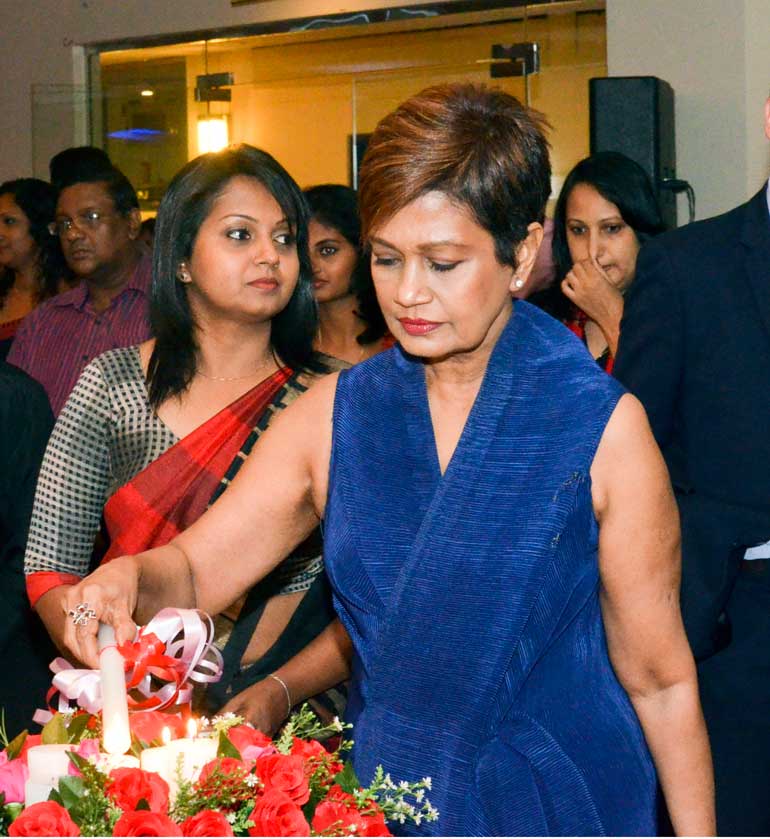 Ramani Fernando lighting the oil lamp
Taking centre-stage this festive season in the local cosmetics industry is an all fresh and innovative skincare product range from the fashion capital of the world, called Valcena Paris.

Formulated in 2010, Valcena is a skin care brand developed on the firm conviction that it is possible to combine science and pleasure with the objective of stimulating the natural mechanisms of protection, repair and cellular renewal to maintain the skin's wellbeing, health and youth.

At the heart of Valcena skin care range is a precious and authentic active ingredient; the Damascena Rose essence which is extracted from roses grown and harvested in the Balkan Valley, famous for its rose cultivation industry.

At the heart of its petals, Damascena Rose contains one of the highest levels of natural rose extracts. It takes about 3,000kg of hand-picked roses to extract one ltr of rose essence. Valcena products were crafted with this exceptionally natural, yet rare property to provide skin care solutions in areas of softening, rejuvenation and restoration, based on each individual's needs.

Sharing her views on this newly introduced skin care brand, Rangika Wanduragala, the sole distributor for Valcena branded products in Sri Lanka, had this to say: "Skin care and cosmetics industry in Sri Lanka is extremely crowded and highly competitive. In this backdrop if you wish to venture into this category, it is important to introduce a brand that could be positioned differently due to its unique propositions and deliverables. Valcena, I believe is well poised to meet these requirements due to the ingredients it contain, processing technology and the country of origin impact."

Introducing the brand, Kostadin Pramatarov, Export Director, Valcena France, said: "The properties of the rose had been recognized in the fields of cosmetology, beauty and well-being throughout the ages. Valcena takes pride in introducing one of nature's foremost beauty care creations, the rose essence in an innovative and personalised manner, where science has indulged with pleasure to give an exquisite experience to its users."

Valcena comes with a paraben free guarantee, and with no added harsh preservatives or colouring that could harm one's skin. The preservation of essential ingredients and olfactory properties of Damscena Rose Essence is ensured through a stringent manufacturing process. In addition, Valcena products are carefully packed in bottles and jars chosen for their refined aesthetic appearance and ability to prevent denaturing of product properties during transportation and storage.

The global commercial success of Valcena within a short period of its introduction is attributed to the strong distributor chain partnerships it has forged continuously, providing support in areas such as marketing and promotions, internet referencing and beauty and product training.

Valcena has specialised products to cater to both females and males and the entire product range consists of 25 essential products that address daily and specific skin care needs.

Valcena products are popular in more than 50 countries including France, Germany, Austria, South Africa, Saudi Arabia, Italy, Japan, Korea and Hong Kong.

In Sri Lanka, Valcena products will be made available through high-end salons, supermarkets and leading cosmetics outlets.