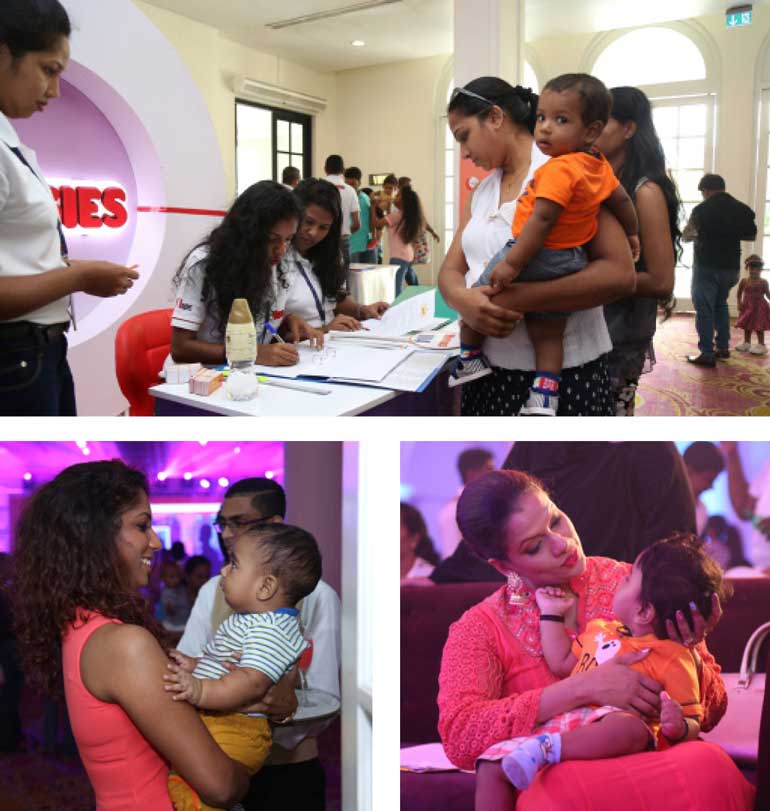 Our children's path for a better future only paves the way for a better tomorrow and who better to stamp a mark in maintaining this vision than Huggies themselves. Huggies has always envisioned a safe and secure world for tomorrow's young generation where they would be fortunate enough to create an aspiring future and successfully move ahead towards it. Huggies is an international brand recognised globally for its superior quality in the baby diaper market. Recently, Huggies was launched in Sri Lanka and they embarked on a mission which foresaw setting up of a program aimed at children in Sri Lanka.

It is not uncommon to witness today the manner in which our environment around us has changed and is constantly changing with this fast paced life. This in turn affects not only the adults but families as well as their toddlers and young children. Busy lives have overtaken that typical laidback family structure and parents today have to face consequences of busy lifestyles whilst nurturing their family accordingly. Sadly, there are situations which could lead to parents slowly finding their young ones facing the unintended aspect of drifting away from the safe bonds of a family's sheltered and caring embrace.

Understanding the significance of maintaining that bond between the parents and their children as well as identifying today's realities of the world, Huggies decided to work ahead by spreading awareness to the public on how families should adapt into the realities of today's social system. Huggies has instigated an agenda of awareness programs aimed at spreading that love whilst giving parents and their children the opportunity to identify that missing link and strengthen their family bond once again.

The initial stage of the awareness program commenced on Children's Day which fell on 1 October. Huggies launched a campaign by sending out a nationwide call through the Huggies Facebook page by inviting parents to submit photographs of their children aged between six months and three years. This implementation through social media from a child focused brand such as Huggies without the use of televised or print advertisements happens to be the first of its kind to have ever been implemented in the Asian region. The call for photographs was valid till 19 October and was proven to be a success with the accumulation of over 1,500 pictures having been sent in by enthusiastic parents.

Out of these photographs, 250 children were chosen for the second round of the competition. The next phase for the 250 selectees involved a screen test where the children and their proud parents were invited to an event at the Kingsbury Hotel in Colombo which was graced by popular actress Sangeetha Weeraratne. The event, which took place on 29 October, was held on par with international standards and children from the age of six months to three years were provided all the necessary care during the course of the proceedings at the premises of the hotel by Huggies.

Three children will be chosen at the end of the competition and they will receive the privilege of becoming part of the Huggies family bonding 'social awareness program'. Further, they will be awarded with the status of Brand Ambassadors for Huggies and receive valuable cash prizes.