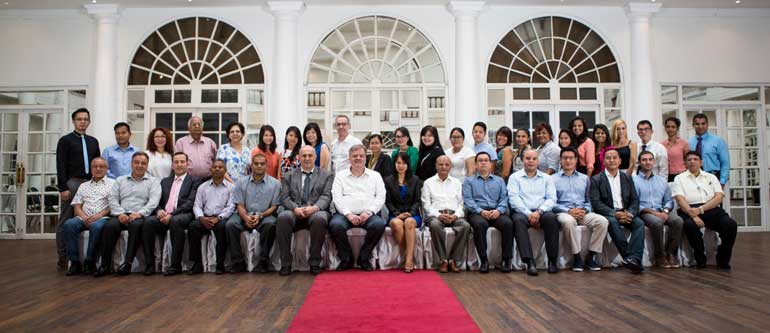 Delegates attending the regional conference
Baur Asia Ltd. launched the latest collection of Smarty Sunglasses at the Distributor Conference held at Mount Lavinia Hotel 21-23 August.

Smarty Sunglasses combine fashion and inspiration on a superior level giving the consumer the ultimate style and a quality product offering fashion and the renowned polarising function of top quality.

Smarty is a brand established in 1960 in Switzerland and launched by Baur Asia for the growing community market in Asia. A combination of Swiss Tradition with high level quality and fashion and premium style.

Over 30 Smarty distributors from all over the world were present at the Smarty Conference 2015 defining the fashion style for 2016.