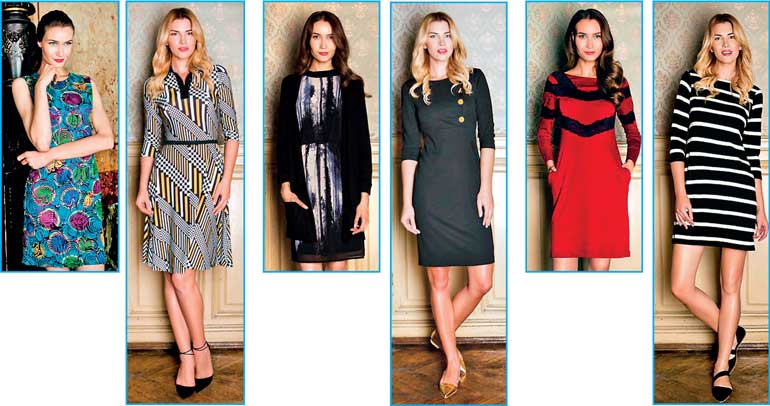 Aviraté, an international lifestyle fashion brand owned by Timex &Fergasam Group, recently launched its winter collection through a contemporary romantic photography scenario with the theme 'Looking through the past and connecting the art of its time', bringing out the Aviraté woman in her sensual and feminine attitude.

The story scene showcased a mix of both modern and classic which today is an ever-evolving trend in fashion. Digital printing, lace, delicate detailing and embellishments are combined with colourful inspiration from rich tapestries and historical oil master paintings, creating modern, clean and classic shapes.

The poses combine the most expressive and fashionable Aviratégarments surrounded by the contemporary historical elements of the House Monterou. Also inspired from the photography of Slim Arrons specifically his 1970s ski break shots of the high society enjoying the slopes the vibrant, fun and playful collection comes with bold graphic 3D prints mixed with colour blocking and the ever safe polka dot.

The inspiration for this story is an isolated frosty winter beach contrasted with the comfort and security of being cosy and secure indoors, and looks at the past for future inspiration, combined to create a perfect story for Christmas and occasional wear. Colourful separates in pontes, flat knits, viscose wovens and super soft jerseys all contribute to this collective mix and offers a joyful note to the darkest or brightest of winters.

From being a core, dress wear brand, Aviraté has expanded its product portfolio towards a lifestyle fashion brand. Both Aviraté Signature and Classic collections are inspired by the latest international fashion trends. Avirate host its 2700sq.ft flagship store at Maitland Crescent- Colombo 7 with outlets at Liberty Plaza, Kandy City Centre, Crescat Boulevard and retail outlers at Odel – Alexander Place, Cotton Collection, Beverly Street- Rajagiriya and Cool Planet- Pelawatte. It also has 18 retail outlets in India(Including four exclusive outlets).

The collections support the essence of a complete wardrobe, day and evening wear, offering dresses, stylish trousers and skirts paired back with coordinating tops, lingerie, accessories and footwear. With its offer, the brand Aviraté is expanding throughout Europe, North America and Middle East.