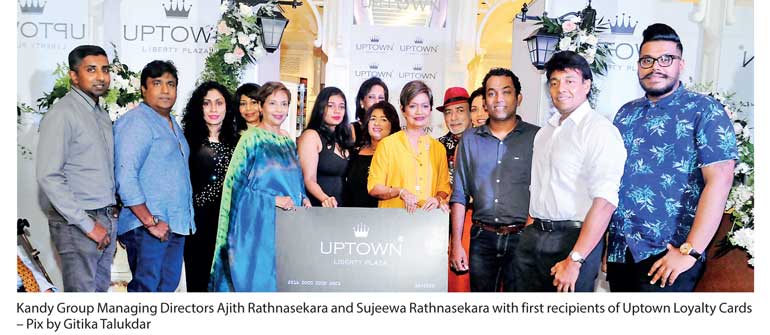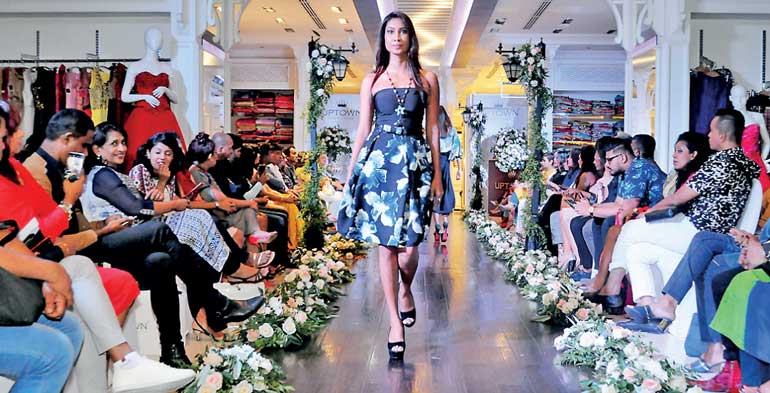 By Divya Thotawatte

Popular clothing store Uptown this week launched its loyalty card along with a new range of clothes ideal for working men and women. The event was attended by prominent fashionistas, designers, and celebrities.

The first Loyalty Cards were presented by the Uptown management to Ramani Saloons owner Ramani Fernando, who is a household name, beautician Soraya de Zoysa, internationally-acclaimed designer Yoland Aluwihare, singer Bathiya Jayakody, and international hairdresser Gerald Solomons, among others.

"This loyalty card is issued in celebration of the second anniversary of Uptown. From just two years we have gained a loyal customer base that keeps increasing every day," stated the Uptown CEO Manjaree Rathnasekara.

Rathnasekara added that every time customers used the loyalty card they would be rewarded with loyalty points. In addition to redeeming the points customers will also be given gift vouchers once they collect sufficient loyalty points.

Following the loyalty card launch, a fashion show choreographed by The Agency Sri Lanka owner Brian Kerkoven was held. The saree and kurtha collection, exclusively from India, was unconventional and vibrant, while the casual and denim collections were dynamic and in-season. The show also displayed an office wear collection which was truly chic and a glamorous evening and party wear collection.

Hair and makeup of the models were done by Capello Salons.

Uptown, which is a brand under the Kandy Group company, established in 1991, was founded by brothers Sujeewa Rathnasekara and Ajith Rathnasekara and has become one of the largest fashion retail groups, operating and managing five department stores in Kadawatha, Wattala, Kiribathgoda, Dehiwala and Colombo.

The brand Uptown was created by the Kandy Group to be the Group's flagship brand. Uptown operates as an individual brand under one store, located at Liberty Plaza. The unique brand's primary focus is to be positioned as an international brand.