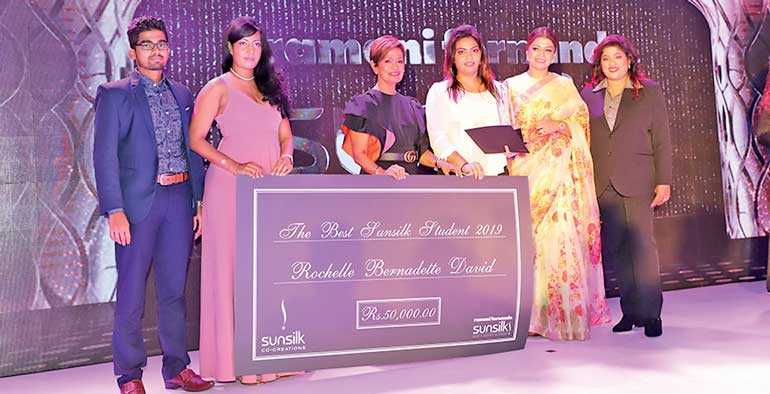 The Best Sunsilk Student 2019 Rochelle Bernadette David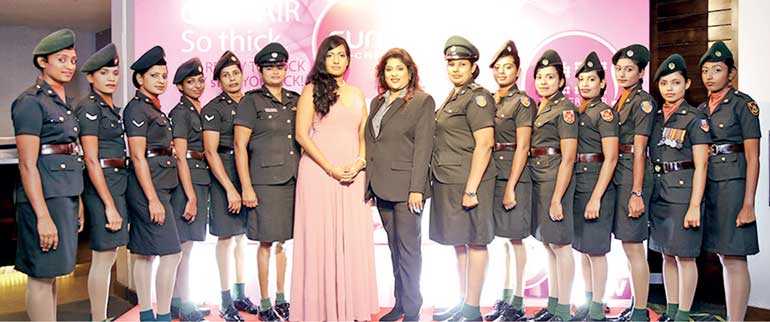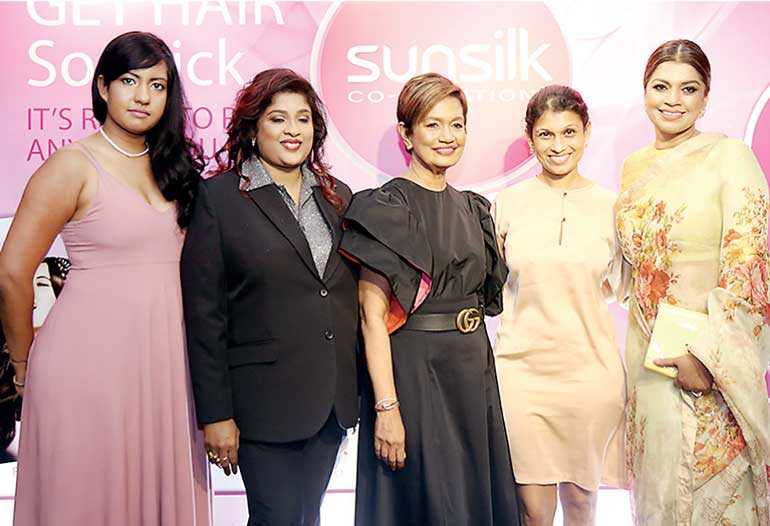 Supporting women to care for their crowning glory comes naturally to Sunsilk, the market leader in the beauty and hair care industry. Sunsilk is a pioneer in giving girls the freedom to wear their hair anyway they want to, with pride and confidence.

Sustaining its legacy of empowering women and girls in Sri Lanka, Sunsilk once again facilitated the Graduation Ceremony of the Ramani Fernando Sunsilk Hair and Beauty Academy for the Class of 2019, in the presence of the academy students, esteemed guests and hairdressing experts, at a gala evening that also showcased the many talents of the students onstage during the Hair Art 2019 Grand Championship.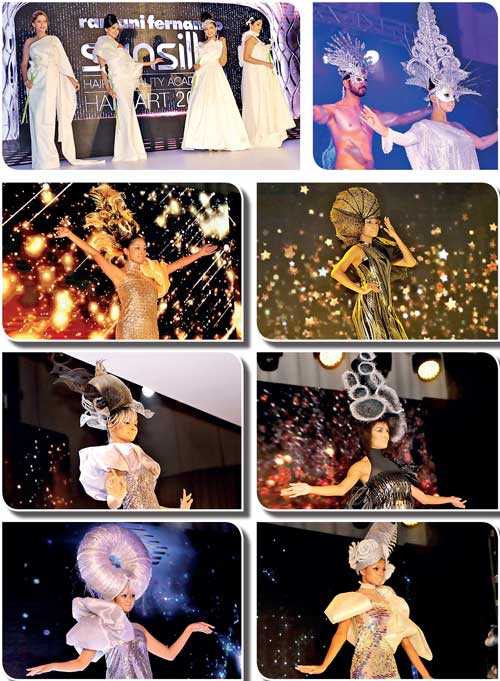 As the main sponsor for the Ramani Fernando Sunsilk Academy, Sunsilk provided 24 scholarships for the students as it has done for the past 17 years. As the most popular beauty and hair care brand in Sri Lanka, Sunsilk attracts many aspiring students to the Academy every year. At this year's grand ceremony, 150 students received certificates to embark on their professional journey.

Elaborating further, Unilever Sri Lanka Marketing Director – Personal Care Nilushi Jayatilake said: "Sunsilk believes Sri Lankan women and girls possess limitless talents and that all they need is support and confidence which Sunsilk gives them through flawless beautiful hair, helping them put their best foot forward. Over the decades, women reach for Sunsilk because they know it nurtures and protects their hair, giving them the confidence to go out into the world and achieve their potential. I would like to congratulate all the 2019 graduates of the Ramani Fernando Sunsilk Hair and Beauty and wish them the very best in their endeavours. The partnership with Ramani Fernando Salons, one of the most reputed salon brands in Sri Lanka, and Sunsilk, the leading and trusted hair care brand for Unilever, has been extremely successful."

Training hair and beauty experts for the past 16 years, the Sunsilk Ramani Fernando Hair & Beauty Salon has been fostering young talent, enabling young women to purse their dreams within the beauty industry. Sunsilk caters to a variety of Sri Lankan hair care needs be it hair volume, shine, length or the straightness that girls are looking for which matches their multi-faceted personalities.

Adding further, Ramani Fernando Salons Founder/CEO Ramani Fernando said: "The Academy has been building a steady pool of hair care talent in the country. Many of our graduates now have successful careers as beauty experts and hair stylists. Our association with Sunsilk continues to be a dynamic one that opens a world of limitless possibilities for the young women in the country. We are proud of this batch of 2019 graduates and believe they will achieve great things."