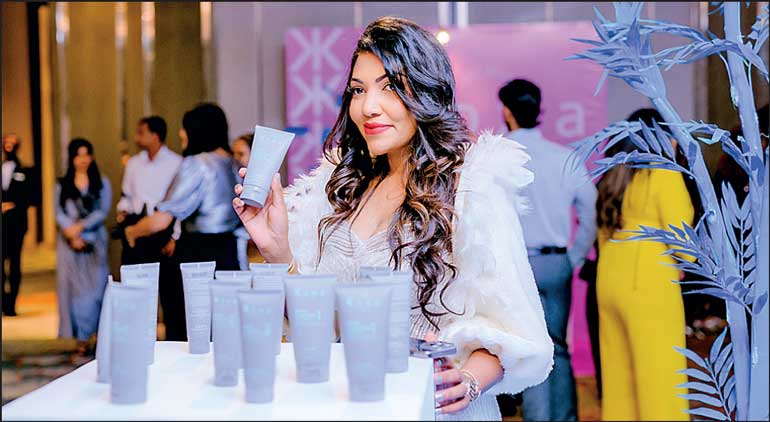 Leading cosmetic and aesthetic physician Dr. Sarah Fazy recently launched the country's first locally manufactured NRMA-certified and approved cosmeceutical skincare line - Kожа by Dr. Cherry.

Kожа, which literally translates to 'skin' in Russian, is a scientifically advanced cosmeceutical skincare brand that is a unique blend of safe, effective and consists of aesthetically pleasing co-ingredients from France and Switzerland.

The ingredients include naturally occurring chemical compounds and clinical formulation with integrity. This means the active ingredients are potent and effective and able to penetrate through the skin surface, enabling the beneficial compounds to pass through the epidermis and act deep within the dermis. The packaging is recyclable and minimal; with a simple, attractive aesthetic. The first range of product line was sold out on the day of the launch; however, all products are restocked every week.

The first range is the Acne and Oily Skin bundle consisting of the face wash, treatment cream and soothing moisturiser. The next range is the Ultra Brightening Range to improve uneven skin tone and skin dullness. The products include a cleanser, serum, face cream and dark spot corrector.

"This first range of products is focused on consumers who have acne and oily skin. It is available as a bundle, curated with easy-to-use, clear instructions and directions. The second range to be launched will be an ultra skin brightening range," added Dr. Sarah.

"Typical cosmetics and herbal products are often purchased without a recommendation from any beauty retailers and are applied to the skin's outer surface. Because they do not include active ingredients, the effects are not visible. The dermis is where fibroblasts exist and where collagen and elastin are produced. Skincare and cosmetic products add fragrance and hydrate the skin's surface layer, allowing it to look brighter and feel smoother but only temporarily. In contrast, cosmeceutical skincare like Kожа is able to penetrate the epidermis and act deep within the dermis," explained Dr. Sarah.

Cosmeceutical skincare is extremely results driven and users are able to see visible changes to their skin in a short amount of time. The results include hydrated, brighter and more radiant skin, evident reduction of fine lines and wrinkles, more balanced pigmentation and suppression of sun damage. Kindly note, a cosmeceutical product is not classified as a medicine but is cosmetic with a blend of medicine; hence the name cosmeceutical.

This product range has been extensively researched to effectively target multiple skin conditions such as acne, pigmentation, anti-ageing, dryness, rough patches and bumpiness. The science behind Kожа includes core technology platforms imported from France and Switzerland such as salicylic acid, niacinamide, azelaic acid, lactic acid, tranexamic acid, glycolic acid, hyaluronic acid, linoleic acid and ascorbic acid. These naturally occurring ingredients are innovated to maximise benefits.

For example, regular herbal products have an impact only on the top level of the skin or epidermis, but it requires actual active ingredients in order to target the deeper layers of the skin that smoothen wrinkles and fine lines, reduce the size of pores and enhance clarity and texture from the inside. A majority of consumers love imported skin care primarily because they have potent and new ingredients but they need to learn about directions and instructions on how best to apply, use and store them.

"We come across many clients who use products in an incorrect manner, which is why Kожаincludes clear directions and instructions, and emphasises what's suitable for what type of skin," shared Dr. Sarah.

Clinically Proven Efficacy - Clinical studies were conducted among different groups of people for a period of 6 months, and the Kожа range has been proven effective across a wide variety of skin types and skin conditions.

Safety and Testing - Every product of the Kожа brand has undergone laboratory testing, and inspection and is certified by the Bureau Veritas Sri Lanka which is a world leader in laboratory testing to have met standards, and regulations in terms of quality, health and safety and environmental protection.

Licence - Kожа brand is also licensed by the National Medicines Regulatory Authority (NMRA) and plays a leading role in protecting and improving public health by ensuring medicinal products available in the country to meet applicable standards of safety quality and efficacy.