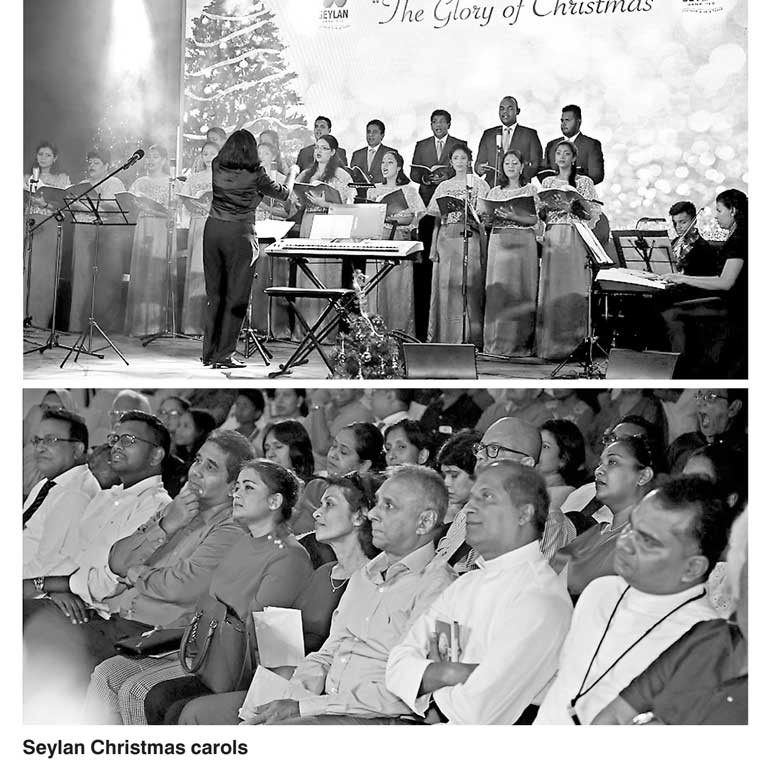 Seylan Bank recently held their annual Christmas Carols under the theme 'The Glory of Christmas' to usher in the festive season. A highly anticipated annual event which is now in its 27th year, the carols were held at the Methodist College Auditorium. In keeping with its reputation as one of the most socially engaging banks in Sri Lanka, the event was also live-streamed on Seylan Bank's Facebook page, reaching over 11,000 views.

17 talented singers from the bank, regardless of religion and ethnicity, partook in the choral celebrations in order to mark the season on a spiritual and celebratory note. The choir delighted the audience with traditional and modern carols, much loved Christmas songs. The Seylan Bank Eastern region branches too joined in bringing a couple of specials. In his message at the event, Rev. Father Joy Mariyaratnam noted that the spirit of Christmas was one that must be shared amongst all people, especially those less fortunate.

The event concluded with a sing-along session with the active participation of the audience. Children of the choristers too joined the celebration to sing 'Silent Night' and other popular Christmas songs. All children in attendance were pleasantly surprised with gifts by Santa Claus. The audience at the event encompassed the bank's valuable clientele, families of staff, Chairman Ravi Dias and Director/CEO Kapila Ariyaratne, Seylan Bank, senior management as well as former Chairmen of the bank.

The Seylan Bank choir was trained by Dr. Priyeshni Peiris Perera while the main choir comprised Vernie De Silva, Radha Perera, Chathurika Perera, Pavithri Kuruvitaarachchi, Sinaly Senadheera, Hashmarin Haridge, Ann Ferdinando, Pabasara Jayarathne, Kishani Perera, Natasha Shenali, Mani Vidyapathi, Sathsarani Chandraprema, Janaka Fernando, Hemal Kuruwitaarachchi, Akila Ariyathilaka, Chathuranga Dilshan and Nalin Karunaratne.